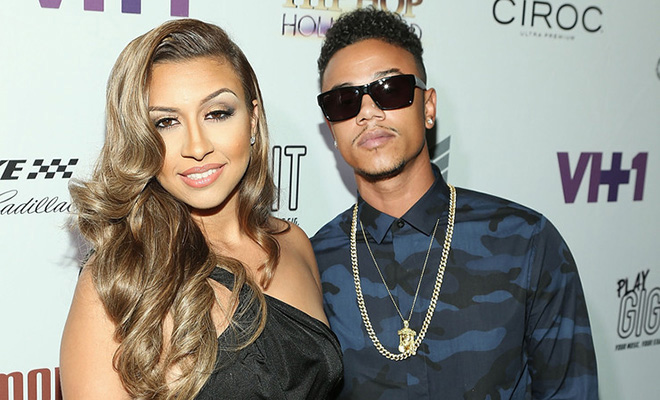 VH1's "Love & Hip Hop" shows are not only known for the drama shown on screen, but the off-screen drama that gets aired out on social media as well.
"Love & Hip Hop Hollywood" star Fizz recently stopped by castmate Yesi Ortiz's Power 106 radio show to talk about the show and what's going on with his love life.
Fizz said he's enjoying the single life, and when it comes to his ex girlfriend Amanda Secor — who cheated on him in the past and continued to sneak around and see the guy she cheated on him with — they're REALLY done. "I am not with a THOT," he said. "Can't do it."
Of course Amanda didn't like being called a THOT, so she responded by claiming in a post on Instagram that Fizz lives with his mom, carries an EBT (food stamp) card, has ants and roaches in his bed, and talked "so much shit about Nikki and her body" before pursuing her because he's "thirsty" and "will do ANY & everything for some damn attention."
Dreux wants to call me a "THOT" when he's the one being thirsty and will do ANY & everything for some damn attention. He talked so much shit about Nikki and her body, but now he wants to date her? She went back to her MAN cuz he's a little boy. He can't bring a "bad bitch" back to his mom's house to sleep in a bed full of ants roaches- which is why I wouldn't move in w/ him… He damn sure can't do shit for her with his EBT card. I know the real Dreux not "lil fizz" if he was doing what he was supposed to do, I wouldn't have looked elsewhere. He better think about what else I know before he decides to disrespect me again.
Fizz's baby mama Moniece responded to the post on Instagram and defended her son's father, warning Amanda to "watch her mouth" and she's just mad because she got the life slapped out of her on the show.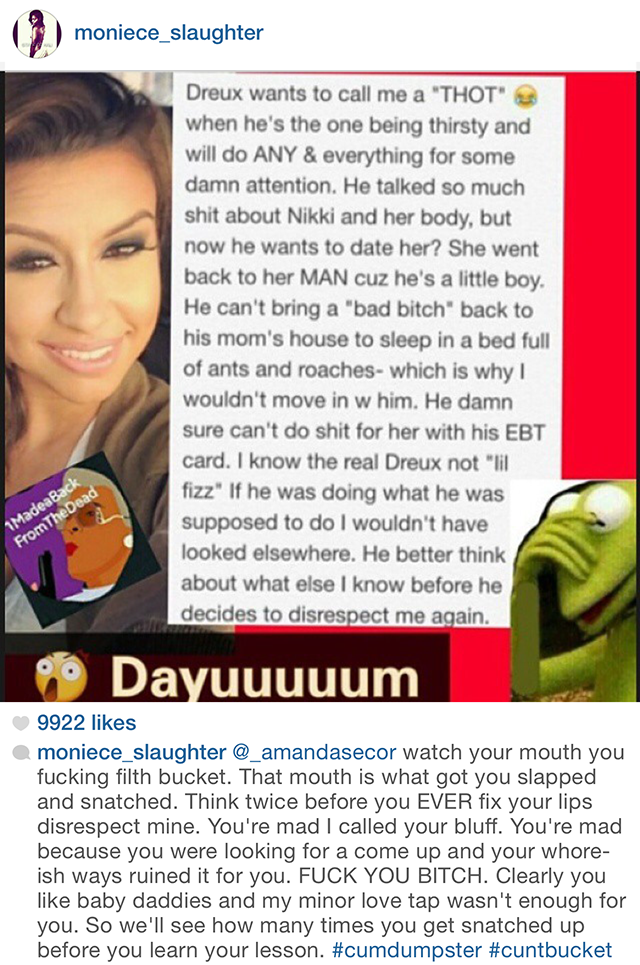 Fizz later cleared his own name with an Instagram video in which he showed off his clean, roach-less apartment. He also flashed a handful of $100 bills at the end of the clip, saying "EBT?"
Be the first to receive breaking news alerts and more stories like this by subscribing to our mailing list.