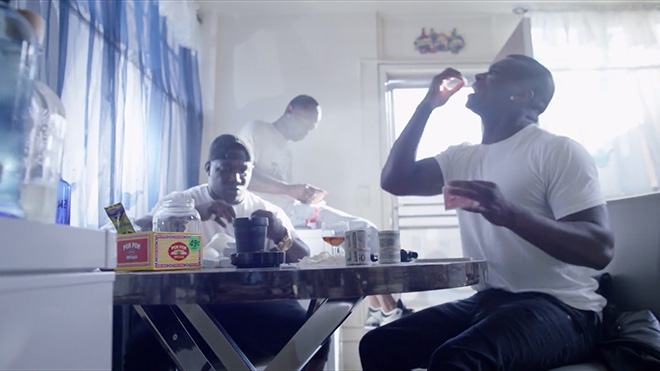 Rap newcomer O.T. Genasis aggressively displays his love for cocaine in his new music video "CoCo."
Just from his facial expressions, you can tell the guy is passionate about selling and snorting coke.
And did we forget to mention the video looks like it was shot in a real life trap house? (Wouldn't be surprised if those fistfulls of "cocaine" sitting on the table was the real deal too!)
About the ridiculously catchy song, O.T. recently told Vice's Noisey in an interview:
"With 'Coco' that shit is crazy, but I have a strategic plan pieced together that I can't really give out to you, but just know I'm just working my ass off. The great thing about 'Coco' is that for anybody who hears it, it just sticks. Everybody automatically just fucks with it, so me promoting it and doing all that I can for it is going to be a plus."
Watch O.T. Genasis' "CoCo" video above!
Be the first to receive breaking news alerts and more stories like this by subscribing to our mailing list.