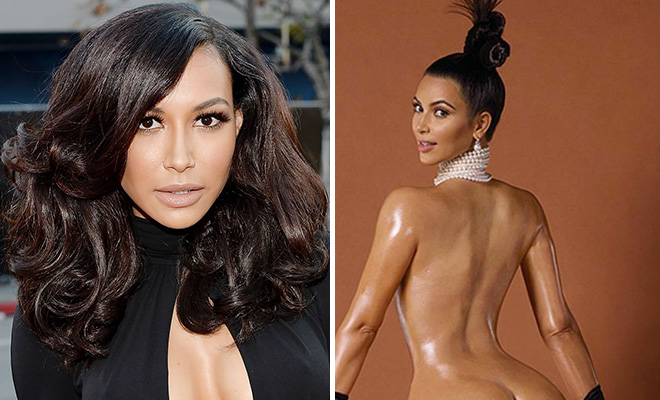 Naya Rivera, best known for her starring role on the hit show "Glee" and for being rapper Big Sean's crazy ass ex-fiancée, apparently does not approve of Kim Kardashian posing nude for Paper Magazine. Why? Because she's someone's mother, for Christ's sake!
In an attempt to "Break the Internet," Kim Kardashian proudly shared her racy cover — which shows her plump, naked butt covered in oil — with her millions of followers on Twitter and Instagram Tuesday night, and Naya wasn't shy about publicly sharing her thoughts on the pic.
"I normally don't. But… you're someone's mother…" the 27-year-old actress wrote in a shady comment, which was spotted by one eagle-eyed fan who took a screenshot and re-posted it on Twitter.
https://twitter.com/NayaRiverasNews/status/532357374435426304
Kim hasn't responded to Naya's diss (and likely won't), but we imagine if Kim DID respond, she would tweet at Naya the hashtag "#IDFWU" along with Big Sean's new video, which just so happens to feature her husband Kanye West: