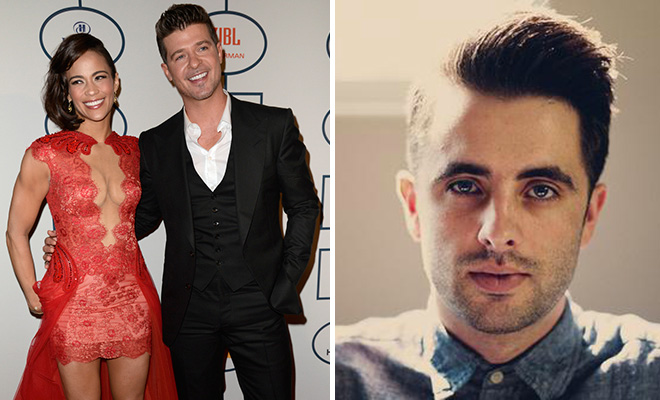 More bad news for Robin Thicke. Not only did his album tank (and boooy, did it TANK), but his wife Paula Patton (who the album was named after) is divorcing him, and she has also reportedly moved, in the words of Jay Z, "on to the next one."
Paula made her divorce from Robin official by filing in Los Angeles on October 3rd, and the news broke to the media last Thursday (Oct 9).
People reports that Paula cited the ever so famous "irreconcilable differences" as the reason for the divorce. She's also seeking joint custody of their 4-year-old son Julian.
But we already knew this was happening, so this is not news. What IS (or could be) news, however, is the possibility of a new man already moving in to fill Robin's space this early in the game!
That woman moves fast, doesn't she?
According to reports from Radar Online, Paula has already moved her new "boyfriend" Zak Waters into her "Calabasas bachelorette pad."
And just weeks ago, Zak — a Los Angeles-based musician who is reportedly gearing up for an upcoming tour he's co-headlining with French Horn Rebellion — posted a photo on Instagram from inside Paula's home, along with the caption "My New View."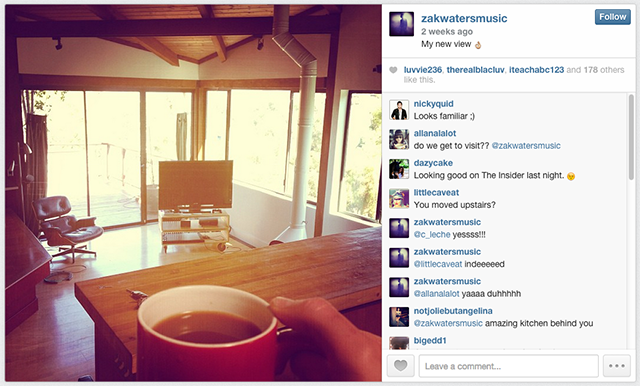 "Zak moved in with her a couple of weeks ago," a close friend of Patton's says. "They are very happy together and he treats her how she deserves to be treated."

Of course, this news will not come easy to Patton's ex-husband, Thicke, 37, who has tried relentlessly to win back her heart for months now, even going so far as to name his last album "Paula!"

As Radar previously reported, the last straw for Patton was when she caught her husband cheating with a masseuse who they had been
"carrying on a consensual three-way relationship with."

"Robin is heartbroken that Paula has moved on so quickly," the source said. "She is done with him. She does not want anyone talking to her about Robin. She has moved on."
Well damn…
Sorry Robin. It doesn't look like you will be "get(ting) her back" anytime soon.
Be the first to receive breaking news alerts and more stories like this by subscribing to our mailing list.