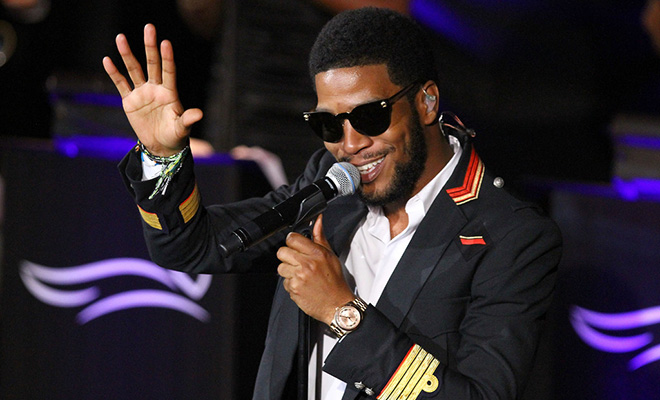 Kid Cudi had a bit of a health scare this past weekend during his hour-long set at Chicago's North Coast Music Festival.
The "Day N Nite" rapper was signing an autograph for a fan Saturday night (Aug 30) when he lost consciousness and fell backwards.
Thankfully, security was able to catch Cudi before he hit the ground and carried him away.
Cudi later took to Twitter and revealed he fainted due to not eating properly before the show. He also thanked fans and the security guards who helped him out.
Check out the footage of Kid Cudi passing out and his tweets below:
I'm ok!!

— Scott Mescudi (@KidCudi) August 31, 2014
To everyone who fucking came out tonight, wow. All the love, Just way too overwhelming.

— Scott Mescudi (@KidCudi) August 31, 2014
Blessed to have fans who actually give a fuck about me.

— Scott Mescudi (@KidCudi) August 31, 2014
Mad love to the security who were there and helped me out tonight. Really awesome dudes! Thanx for nursing me back to health ha

— Scott Mescudi (@KidCudi) August 31, 2014
Ill do a better and make sure to eat properly on show days 🙂 scouts honor!

— Scott Mescudi (@KidCudi) August 31, 2014
I love you Chicago. Don't you forget that shit. Ever.

— Scott Mescudi (@KidCudi) August 31, 2014
If I scared anyone tonight I am so so sorry from the bottom of my heart.

— Scott Mescudi (@KidCudi) August 31, 2014