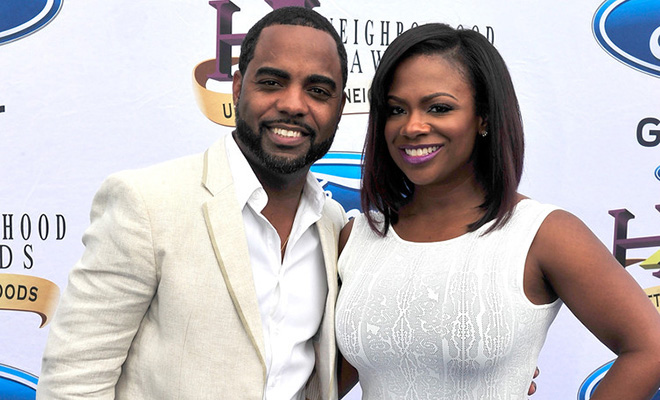 Kandi Burruss and her husband Todd Tucker are still in the early stages of the honeymoon phase of their marriage, and Kandi is already ready to make babies.
The "Real Housewives of Atlanta" star revealed in an interview with In Touch Weekly that she's ready to get pregnant not now, but RIGHT now.
"I want to get pregnant this year!" she told the magazine. "Knock it out by 39! I just don't want to keep waiting. At first, we thought it would just happen, but it hasn't yet. So now we're clocking days and making an effort. We really want to start a family together."
Kandi, who is already a loving mother to daughters Riley (12) and Kaela (Todd's 18-year-old daughter) said she wants a boy this time around.
"I always wanted to have a son!" the 39-year-old said, adding that she wouldn't be against fertility treatments. "The cool part about that is we could guarantee a boy."
She added, "With girls, you're scared somebody's going to take advantage of them or something. I just feel like boys are easier. You don't worry as much."