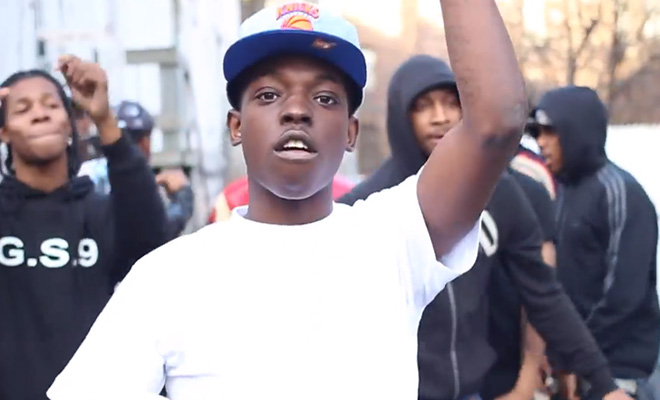 Bobby Shmurda is only known for literally one song, and he's already in the running to be the new Chief Keef.
Court documents reveal that the "Hot Ni**a" rapper was arrested for gun possession in the Brownsville area of Brooklyn on June 3, literally days before it was announced he had been signed to Epic Records.
According to TMZ, cops saw Shmurda showing the weapon off in an apartment, and when they went in to investigate, he tried to hide it in a couch.
A 9mm Glock pistol was eventually recovered by police, as well as a magazine for it that contained 14 rounds.
Shmurda (real name: Ackquille Pollard) was charged with felony possession of a weapon, which could land him up to 15 years in prison.
Ironically, early yesterday morning (Aug 28) Shmurda was performing at a New Jersey nightclub when two shots were fired off, though the two incidents are not connected.
Shmurda is best known for the "Shmoney Dance," which can be seen in this Vine:
The Shmoney Dance: A How-To (via Billboard)
1. Toss your hat in the air like you just don't care.

2. Strike a B-boy stance (and stick out your hip like no one's watching).

3. Flip your hip and open your arms, like you're about to hug your invisible friend.

4. Bend your left leg, stick your hip back to the other side and lean in. Congrats: You just did the Shmoney Dance!
Be the first to receive breaking news alerts and more stories like this by subscribing to our mailing list.