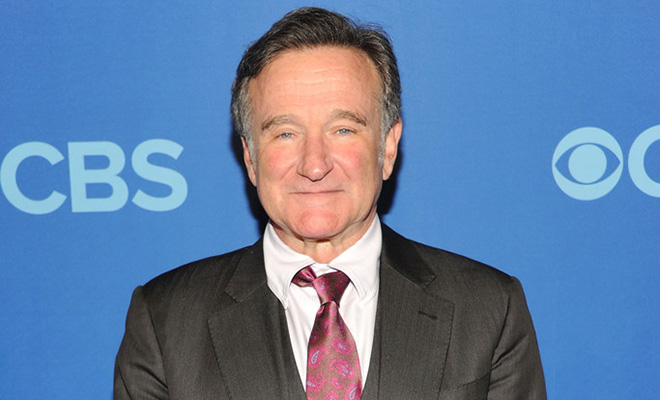 Robin Williams' cause of death has been revealed. Investigators in California said today that the Oscar Award-winning actor's death was a suicide by hanging.
According to reports, the beloved comedian was found unconscious in his home Monday morning (Aug 11). He was reportedly clothed and slightly suspended in a seated position with a leather belt wrapped around his neck, with one end sandwiched in between a closet door and the door frame.
Lt. Keith Boyd, assistant chief deputy coroner for Marin County, CA said at a news conference that Williams was cold to the touch by the time he was found and rigor mortis had already set in, meaning that the actor had been dead for several hours.
Williams' personal assistant found his body after breaking into his room Monday morning when he didn't respond to her knocks. She sounded distraught in the 911 call and indicated Williams' death was a suicide by hanging.
Williams' wife Susan Schneider last saw him alive at about 10:30 p.m. the night before. She left the house 12 hours later thinking he was asleep in his room.
Lt. Boyd said investigators found some superficial cuts were found inside Williams' left wrist and a pocket knife nearby, which means that he likely tried slitting his wrists before hanging himself.
"The preliminary, and I again say preliminary, result of the forensic examination reveals supporting signs that Mr. Williams' life ended from asphyxia due to hanging," Boyd said.
Boyd wouldn't say whether or not a suicide note was found, nor would he discuss any medications, but he did say toxicology reports wouldn't be available for several weeks and he did note that Williams had recently sought treatment for depression.
Robin Williams was 63 years old.
via: USA Today
Be the first to receive breaking news alerts and more stories like this by subscribing to our mailing list.