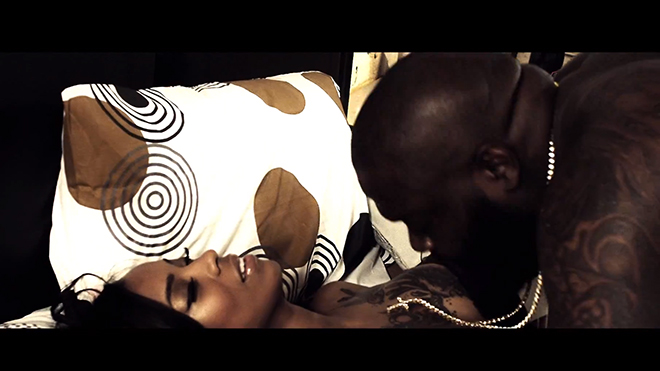 "I can't wait to see Rick Ross having sweaty, silverback gorilla sex!" said no one ever.
Rozay just released a new video for his Mastermind track "Supreme" yesterday, and now he's already back with another new video, this time for "What A Shame," featuring French Montana.
The video opens with a gross, semi-explicit Rick Ross sex scene that no one asked for, featuring multiple shots of The Bawse thrashing some poor young woman while "Vein" (another Mastermind track, featuring The Weeknd) plays in the background.
After nearly smothering the girl, Ross gets a phonecall, and he hops up out the beg to turn his swag on and handle some business. As soon as he leaves the room, the woman he was with picks up the phone and says to the person on the other end of the line: "The play is in motion."
What play? What motion? What is she doing? Is she setting Rick Ross up for almost suffocating her? WHAT IS GOING ON?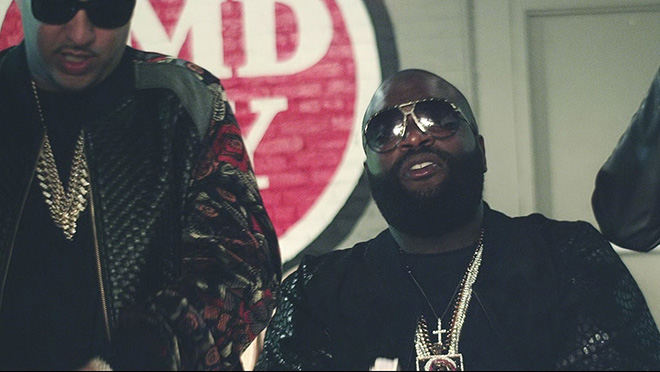 Watch Rick Ross' "What A Shame" Video feat. French Montana above!
Be the first to receive breaking news alerts and more stories like this by subscribing to our mailing list.