The cast of the "Real Housewives of Atlanta" has already started shooting for the next season, but out of the six regulars on the show, one of the women will have less scenes than the rest, if recent reports are to be believed.
According to our friends over at Straight from the A, Phaedra Parks may be taking some time off the show to deal with all of the drama going on behind the scenes with her family, like her husband Apollo Nida's impending eight-year prison sentence for fraud and identity theft.
But that's not the only thing that has our favorite Southern Belle wanting to step away from the cameras for a moment to focus on her family.
Straight from the A's Michelle Brown reported last Thursday (Jul 24) that Phaedra and Apollo's marriage is on the rocks, and unsurprisingly Miss Messy aka Kenya Moore is smack dab in the middle of it.
Not to mention Apollo himself said in an interview that he doesn't believe his marriage will outlast his prison term. "My wife didn't even f**king show up for my sentencing," he explained. "I'm still salty about that."
In addition to dealing with Apollo Nida's upcoming prison stint, Phaedra also has to deal with the fact that he's lied all this time about details of Kenya Moore and 'Textgate.'

Apollo Nida could very well be on a mission to clean up a bunch a mess before he has to turn himself in to the feds and judging from his recent actions during a RHOA taping at Bar One restaurant, that could possibly be the case.

You may recall that I was in attendance during a recent taping of the show … some thangs went down that night between Kenya Moore and Apollo that 'the whole Atlanta' has been buzzing about ever since!

Things were terribly tense during the taping and I stayed away from the cameras since I didn't sign a confidentiality agreement… but what I DID see was Apollo being prepped for a scene with Kenya. He appeared a bit agitated and it was almost like he knew it was a set up… but oh well, the show must go on, right?

My sources all reveal that Phaedra was actually on her way to the event, but when she heard that Apollo was there, she never showed up.

During the evening's festivities, Apollo reportedly admitted to Kenya that he only told Phaedra that the former beauty queen was pursuing him, in response to Kenya throwing out the fact that he'd texted her. Apparently the texts were innocent, but if you recall, Moore brought them up during the season 5 reunion as if Apollo was trying to pursue her.

During Cynthia's Ebony Mag Celebration, Apollo and Kenya filmed a scene on the steps of Bar One (alone), and apparently it was then that Kenya demanded an apology from him about everything that had taken place over the past few seasons. I heard that Kenya also apologized to Apollo about her role in the situation, but I'm almost positive editing will make it all one sided.

Kenya reportedly has told all the ladies that Apollo has admitted he 'lied' about her all these years. It remains to be seen EXACTLY what he lied about but whatever the case, there's footage that I'm almost positive will be used during season 7 of Apollo and Kenya having a heart to heart talk about it all. I won't spoil it all for you because it will definitely play out onscreen…
TL;DR: Phaedra is pissed off at Apollo for filming with Kenya behind her back after she told them both not to do that.
Hmm… VERY interesting, to say the least.
But what's even more interesting is TMZ's report, published four days AFTER Straight From the A's, stating that Phaedra isn't leaving the show and "rumors that she's taking a lease of absence are NOT true."
The site goes on to say that Apollo and Phaedra have been shooting for a month and trying to film as much as possible before he is to report to prison later this year, but then contradicts itself by reporting that Phaedra may "skip some filming to take care of family business" … which sounds EXACTLY like a leave of absence to us, but whatever.
Then, later in the day, E! News followed up with their own sources who corroborated SFTA's account of events:
A source confirms to E! News that the Bravo reality star is taking off a few weeks from filming Season 7 to focus on her family.

The self-proclaimed "Southern Belle" is coming to terms with her new reality after husband, Apollo Nida, was sentenced to eight years in prison. The sentence comes after he pleaded guilty to identity theft and bank fraud back in May.

Multiple sources also confirm to E! News that the couple's marriage is in serious trouble. "Phaedra and Apollo's marriage is on very shaky ground right now," a source tells E! News exclusively. "Phaedra is trying to keep everything contained and protect her kids, which is why she's taking time off from the show. She does not want their ordeal shown on TV."

The sources believe that Nida is not on the same page as his wife. "He has not been showing her the same respect," a source says. "He's been filming a lot. He's been out and about and trying to be seen as much as possible before he goes to jail. Right now, he's not exactly sure when that will be so he's living it up while he can."
"Real Housewives of Atlanta" Season 7 is due to premiere sometime in the fall (around November) so we'll have to wait and see until then what happens.
Until then, our buddy Michelle has given us even more reason to believe her side of the story, because she has visual proof (video + a photo) of the recent Apollo-Kenya encounter outside Peter Bailey's Bar One restaurant, which was filmed for the show.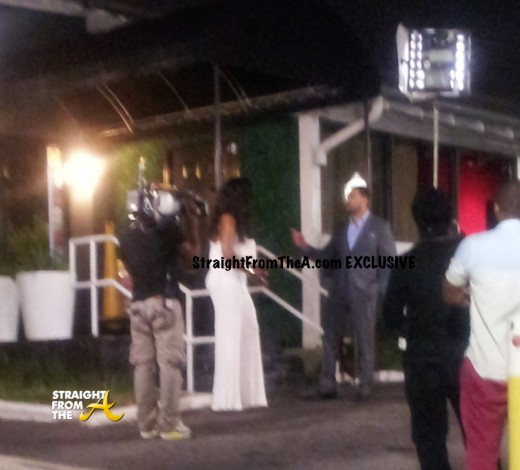 In the enhanced audio of the video, it's hard to hear Apollo but you can clearly hear Moore stating: "When you said 'I don't think much of you blah blah blah,' it made me think, well then 'stop texting me!'

You can also hear Kenya say… "I never lie, I never said 'Apollo's texting me…' I never said 'Apollo's sexting me…' I never said any of those things."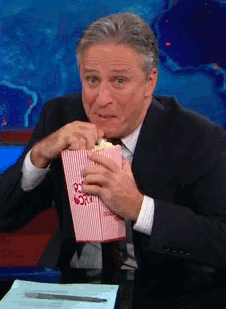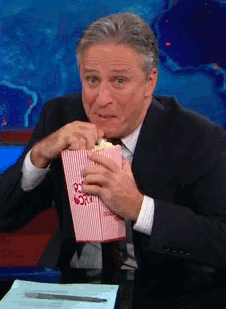 Be the first to receive breaking news alerts and more stories like this by subscribing to our mailing list.