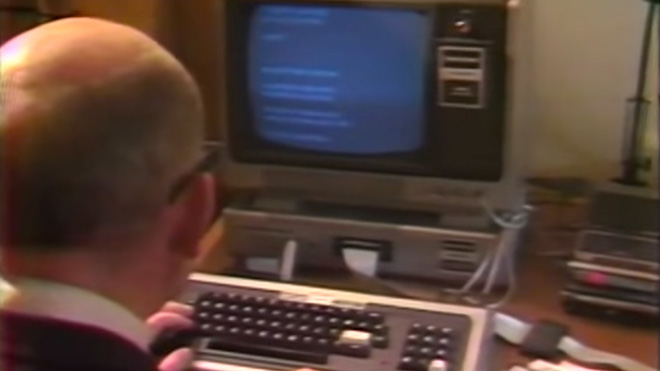 Hopping on your laptop or home computer (or even your mobile phone) and going to news sites like this or many of the others you visit and/or come across on a daily basis is neither "fascinating" nor "exciting." But over 30 years ago that's exactly how people would have described how we digest information today.
"Imagine, if you will, sitting down to your morning coffee, turning on your home computer to see the day's newspaper. Well, it's not as far-fetched as it may seem…"
That's how this video of a 1981 KRON report predicting the potential rise of news report on the Internet starts out. It's equal parts interesting and hilarious, and at just over 2 minutes, it's definitely something that you should watch.
Notable quotes:
David Cole from the San Francisco Examiner: "This is an experiment. We're trying to figure out what it's going to mean to us, as editors and reporters and what it means to the home user. And we're not in it to make money, we're probably not going to lose a lot but we aren't going to make much either."

KRON reporter: "This is only the first step in newspapers by computers. Engineers now predict the day will come when we get all our newspapers and magazines by home computer, but that's a few years off."
And 30 years from now, the youth of that time will be like, "what the hell is a newspaper?" and will have to use Wikipedia to find out.
h/t: TechCrunch
Be the first to receive breaking news alerts and more stories like this by subscribing to our mailing list.