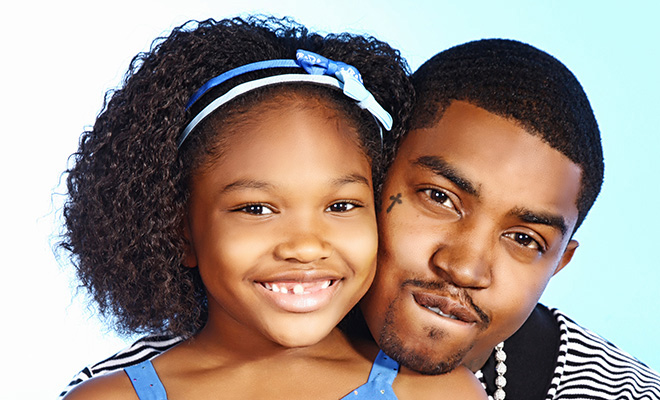 Lil Scrappy almost had to put the paws on an employee earlier this week at the Nickelodeon Suites resort in Orlando.
The "Love and Hip Hop Atlanta" star reportedly WENT OFF on a staffer for passing over his 9-year-old daughter Emani during a game at the resort's pool.
TMZ received footage of the confrontation, and in the video you can see Momma Dee and Imani trying to pull Scrappy away from the woman hosting the game.
Momma Dee talked with TMZ after the incident and explained that Scrappy "became furious because the staff kept skipping over his daughter and the other black kids."
According to Momma Dee, Scrappy is telling the woman  in the video, "You need to pick my daughter. This is some racist-ass sh*t."
The person shooting the video also spoke with TMZ and agreed with Scrappy that the staff at the resort were being racist.
A rep for the resort later told TMZ in a statement that "they don't discriminate on race, color, religion, sex, or national origin … Participants must follow specific protocol – Scrappy's daughter did participate in the show."
Coincidentally, this isn't Scrappy's first run-in with racist workers. Back in March, officers had to be called to a salon in Atlanta after they ruined Imani's birthday by refusing to serve her, leaving her in tears.
Be the first to receive breaking news alerts and more stories like this by subscribing to our mailing list.