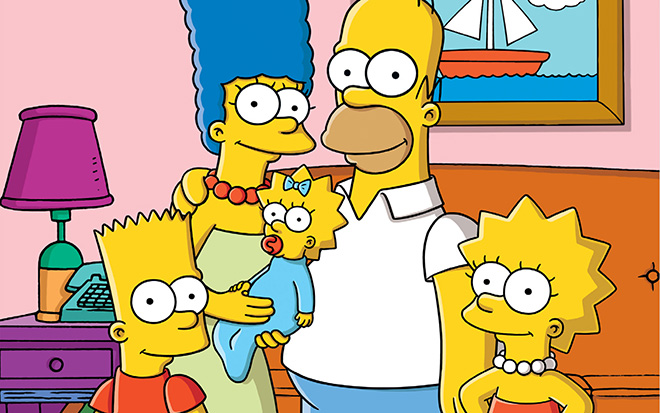 Simpsons fans, rejoice!
Pretty soon, you'll be able to watch EVERY SINGLE EPISODE of the longest running (and one of the greatest) TV series of all time anytime you please, granted you have a working Internet connection, of course.
Last November, FXX made the huge announcement that they had struck an unprecedented deal to obtain the exclusive cable and VOD rights to "The Simpsons" for $750 million, and in April of this year, the network announced that they would airing the longest marathon to ever hit television over 12 days in August.
All good stuff, but you know what's even better? FXX's new "Simpsons World" website!
According to the press release:
"Simpsons World" will offer a unique and personalized Simpsons experience for both casual and super fans by allowing users to interact with premium content in unprecedented ways.

For the first time ever, all authenticated viewers will have instant and on-demand access to every single Simpsons episode ever, 24 hours a day, 7 days a week via SimpsonsWorld.com, and FXNOW apps for iPhone, iPad, Xbox One, Xbox 360, Android phones and tablets, Smart TVs, and additional set-tops devices.

Additional exclusive offerings include new ways to explore Springfield's characters and locations, the ability for users to curate their own personalized playlists and share their favorite show clips and quotes.
Be prepared to do nothing else but this app all day, every day. Or, as Uproxx put it, "You will never get anything done ever again."
h/t: Uproxx
Be the first to receive breaking news alerts and more stories like this by subscribing to our mailing list.