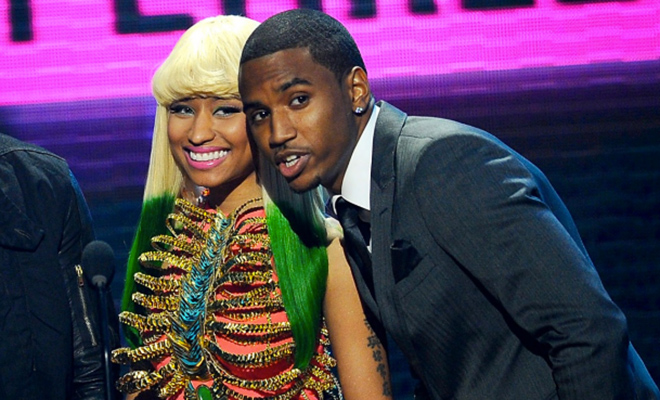 Trey Songz may have his eye on Nicki Minaj! Either that or he's just a very supportive friend.
In celebration of their new song "Touchin, Lovin," Trigga surprised Nicki with a studio full of pink roses.
Nicki posted this photo of Trey's gift on Instagram and wrote in the caption:
"Walked into the studio to this. Whoa! U rlly shldnt have @treysongz. I'm playing, u should have. Lol. Listen to our song #TouchinLovin"
Trey also left Nicki this note telling her how proud he was of her, congratulating her on all of her success and expressing his love to her, to which she responded:
"The honor is all mine, Trey. Thank u. #BottomsUp #TouchinLovin"
We doubt Trey and Nick have anything serious going on, but wouldn't it be great to see these two together?
"Touchin, Lovin" marks their second collaboration following 2010's "Bottoms Up."
Trey Songz' new album Trigga hits stores July 1st.
If you've never heard "Touchin, Lovin" before, or if you just like the song and want to listen again, check it out here:
Be the first to receive breaking news alerts and more stories like this by subscribing to our mailing list.