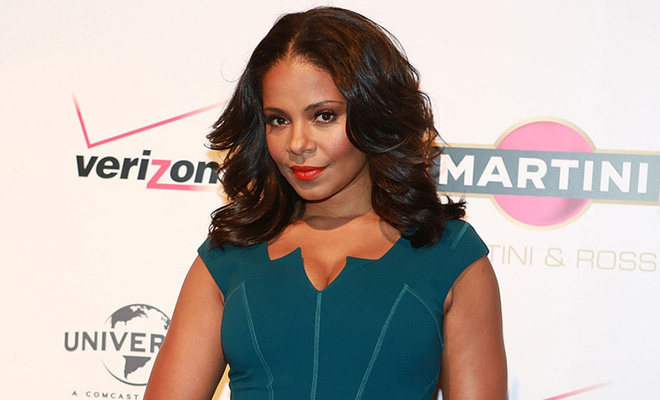 This whole celebrity stalking thing is really starting to get out of hand…
Actress Sanaa Lathan ran into the scare of a lifetime last week when a 28 year-old man named Shawn Caples claiming to be the "Love & Basketball" star's husband was found by contractors dead asleep in her laundry room.
Workers eventually were able to get the man to leave, only for him to return hours later to the house.
According to TMZ, Lathan screamed at him to "get the f*ck out of here" and then called the cops after he refused to leave.
The actress eventually filed a restraining order, and in the documents, Lathan says the man showed up at her doorstep just three days later causing her to hide in fear.
Since the incident, Caples has been arrested, was charged with stalking and has been ordered to stay at least 100 yards away from Lathan when he's released.
Of course this isn't the first celebrity stalking incident and won't be the last.
As a matter of fact, the year 2014 alone has already seen a number of celebrity stalking incidents, and we're only halfway through the year.
Sandra Bullock, Selena Gomez, Miley Cyrus, Gwyneth Paltrow, Kim Kardashian and even music newcomer Lorde have all dealt with their fair share of obsessed looney toons who have tried to get too close to them.
People are getting crazier and crazier these days … and when you're famous and well-known, you never know who's watching!
Be the first to receive breaking news alerts and more stories like this by subscribing to our mailing list.