At the end of nearly every season of "Real Housewives of Atlanta," viewers always want to know who's staying, who's leaving and whether or not they should expect a new batch of estrogen to be brought into the mix, and this time is no different.
Now that season 6 has wrapped, following the drama-filled reunion special, rumors are abound that some cast changes are on the horizon, which shouldn't come as a surprise to anyone given that the show ended on such a crazy note, albeit with the highest ratings in "Housewives" franchise history.
After Porsha Stewart drug Kenya Moore across the stage by her hair during the first of the three-part finale, it was rumored that her violent outburst caused her to be axed from the show, and now there are reports floating around suggesting that NeNe Leakes has also been fired (or quit).
Earlier this month, a source told Life & Style that showrunner Andy Cohen had grown tired of the monster he created and he was ready to just cut his losses and let her go on about her not-so merry way.
"He was pissed about the way that NeNe acted on the reunion this year, so much so that he might not ask her to come back … He thinks she has become a diva and was very irritated with her for not really answering his questions! She also acts like she doesn't care or want to be on the show anymore."
Sounds like typical NeNe to us!
Adding fuel to the fire was this tweet NeNe shared last Wednesday (May 14), possibly hinting that she planned on quitting the show:
Good morning tweetie pies! Never continue n a job u don't enjoy! Follow ur passion & success will follow u! Hav a great day

— NeNe Leakes (@NeNeLeakes) May 14, 2014
The next day, Black Media Scoop reported that NeNe has either quit or is threatening to quit, unless Bravo gives in to her demands:
Although the producers really like NeNe, her demands were reportedly too high. "Not only did she want a raise, but she wanted to have say on who she filmed with, and other crazy stuff," one source claims.
BMS also reports that show insiders say Cynthia and Porsha's contracts haven't been renewed for another season either … however, according to Straight From The A's Atlanta sources (who are pretty reliable and have a great track record, by the way), no one has been fired from "RHOA" and ALL six ladies — NeNe, Cynthia, Porsha, Kenya, Phaedra Parks and Kandi Burruss — will return, unless someone makes a personal decision not to, of course.
On Porsha:
Rumors of Porsha being fired first started back when it was revealed that she dragged Kenya across the reunion show floor. While it is true that Porsha was sent home, the talk of her termination was premature and just plain ol wrong. My sources all confirm that Porsha's job is safe and she will be returning next season.
On Kenya:
Unfortunately, Kenya Moore's spot is safe as well. *sigh* As long as Moore is willing to act a fool for her pay, she's guaranteed a paycheck. On the other hand, Kenya may opt to leave on her own (fingers crossed), for I've heard that she has her own scripted show in the works for TVOne.
On Cynthia:
Former 'besties' Nene Leakes and Cynthia Bailey have clearly been at odds, and while Nene admitted that Bailey was the weakest link during her one on one with Bravo Andy on Watch What Happens Live!, Bailey isn't going anywhere either.
BUT WAIT! THERE'S MORE!
It's been a long time rumor that ex-housewife Sheree Whitfield would be returning and being that she had absolutely NOTHING on her plate, that's not as far fetched as some may think.

My sources confirm that Whitfield has been in negotiations to return to the top rated show and from what I've heard, she'll be added as another 'wild card'… i.e. willing to do anything for a check.

When Sheree left the show, she was making around $400,000 and my sources say that IF she returns, she won't be getting anywhere near that dollar figure.

I've heard Sheree asked for $200,000 to return for season 7 and executives laughed in her face. Negotiations continue, but while Sheree would probably want fans to believe she's playing herd ball, it's a known fact that she'll return for free, so at a minimum, she'll have a few 'Marlo-like' cameos filming with Kenya Moore.

Sheree Whitfield back for another season? For what? Don't have you to be a "HOUSE"-wife to actually qualify for this show? And last time we checked, Sheree was essentially homeless.

via: SFTA
Also, Kim Zolciak was reportedly asked to return, but she turned down Bravo's offer (whatever it was), however, brand a new lady could be added to the mix: Valeisha Butterfield-Jones, a graduate of Clark Atlanta University, the wife of Atlanta Hawks player Dahntay Jones and daughter of North Carolina congressman G.K. Butterfield and State Representative Jean Farmer Butterfield … but SFTA reports "nothing is written in stone" yet.
But anyway … to answer your question, NO, NeNe Leakes is NOT quitting "Real Housewives of Atlanta."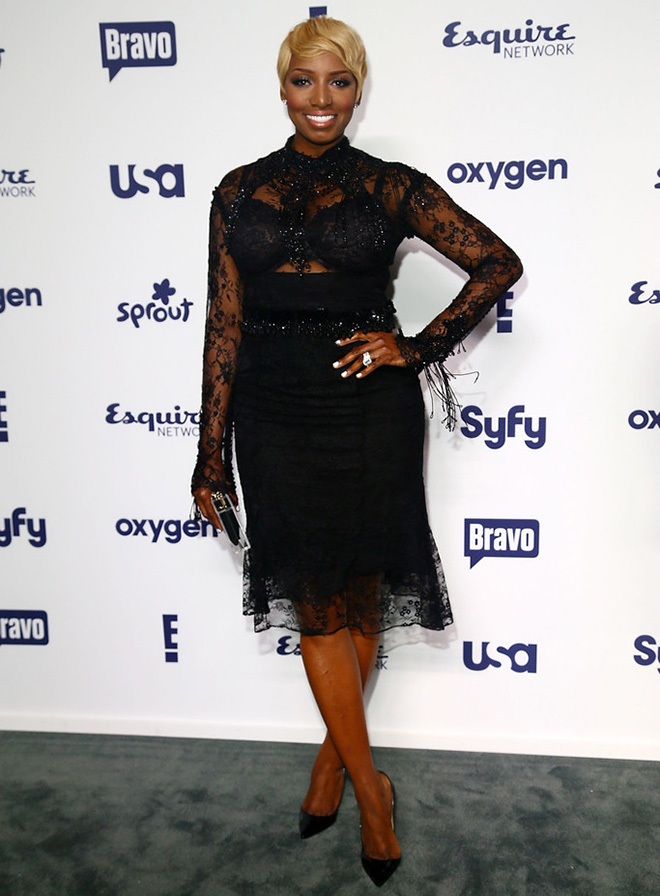 For what it's worth, NeNe was spotted at the NBCUniversal Cable Entertainment Upfronts last week, and since the Upfront event is used to introduce the talent of a show's upcoming season to advertisers (and NeNe was there posing for photos — see above) it looks like she isn't going anywhere anytime soon.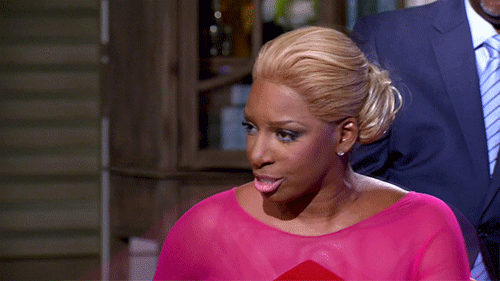 h/t: Reality Tea; Straight from the A
Be the first to receive breaking news alerts and more stories like this by subscribing to our mailing list.