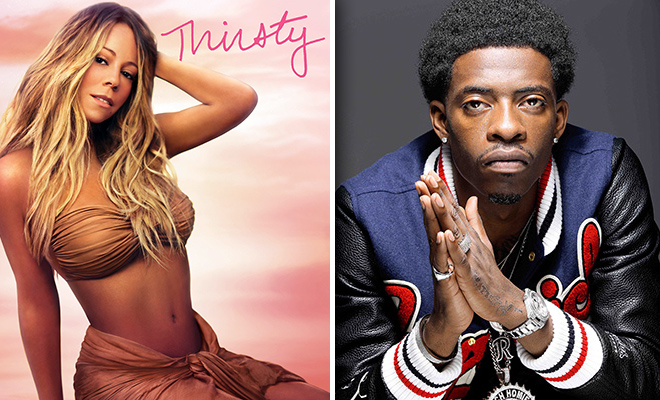 Mariah Carey and Rich Homie Quan are not here for thirstiness and/or those who possess the qualities of a "thirsty" individual.
Earlier this month, Mariah Carey announced the title of her next album: 'Me. I Am Mariah…The Elusive Chanteuse' and this week she released her latest single "Thirsty," which features a verse from up-and-coming Atlanta rapper Rich Homie Quan and production from Hit-Boy.
"Boss now, you tryna be a boss now / Thinking you a boss now / Boy you just looking thirsty," Mariah sings on the track, which has a beat reminiscent of "N**gas in Paris"
Rich Homie raps, "Somebody get this girl a glass water / I say she six nickels, not a dime, past a quarter / Her daddy question me why she thirsty / You can ask your daughter, back up off me / You look a little salty, so thirsty, should drink coffee."
DJ Envy debuted the Rich Homie version of the club-friendly single on The Breakfast Club, and Revolt premiered the version with just Mariah.
Mimi's 14th album 'Me. I Am Mariah…The Elusive Chanteuse' is due out on May 27th.
Listen to both versions of the song — with and without Rich Homie Quan — below:
Be the first to receive breaking news alerts and more stories like this by subscribing to our mailing list.