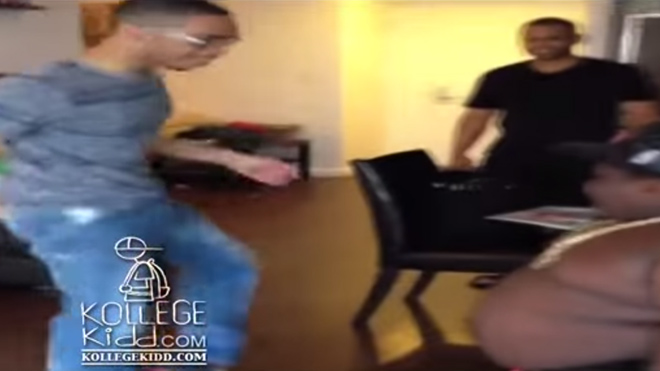 It really gets no better than this…
By now we're pretty sure anyone who has spent any amount of time on the Internet has heard of Ice JJ Fish and (not so) "Lil" TerRio … but we've never seen them in the same room together!
Recently the two Internet sensations linked up and treated their fans with a dance battle (with Ice JJ Fish's "On The Floor" playing in the background) on Vine.
Gawker posted a short clip, and KollegeKidd.com came up on a longer version that really shows off the awkward dance-off between the Internet superstars, which really is not so much of a "dance-off," as it's just mostly TerRio pop-locking all over the room. Ooh Kill Em!*
Watch the hilarious footage above.
*All jokes aside, Terrio needs to lose some weight ASAP! This can't be healthy…