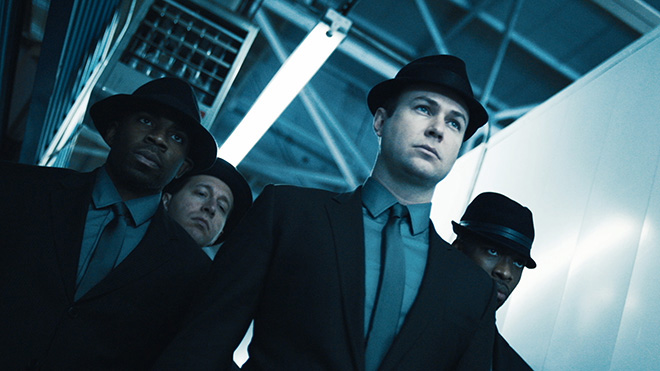 "Saturday Night Live" doesn't always hit the mark … but when they do, they really do!
And the highlight of this weekend's episode — hosted by "The Amazing Spiderman 2" actor Andrew Garfield — was a hilarious skit called "The Beygency," which depicts what could possibly happen to someone if they ever dared admit to not being a "huge fan" of Beyoncé or any of her songs.
In the sketch, an obvious dig at Beyoncé's loyal fans "The BeyHive," Garfield is hunted down by a secret government agency called "The Beygency" after he admits that he thinks "Drunk In Love" is only "OK." Bad move guy. BAD MOVE.
"He turned against his country, and its queen," a voiceover declared. "A man with nowhere to run and no taste."
Thanks to the Internet (and the power of "The Beygency," we assume) the skit has gone viral, and Beyoncé herself has taken to her Instagram to let us all know what she thinks about it.
"Haaaaaaaaaaaa" the singer wrote, along with a graphic that read "The Beygency" in her trademark pink font on a black background.
Watch the skit above!
Be the first to receive breaking news alerts and more stories like this by subscribing to our mailing list.