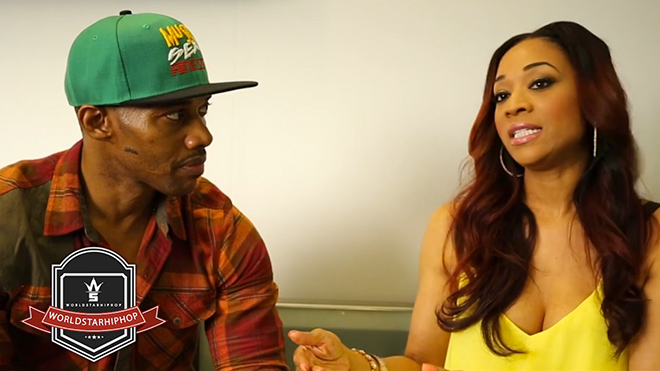 Mimi Faust and Nikko Smith LONDON's sextape is all everyone has been talking about, and the "Love & Hip Hop: Atlanta" stars have responded to the backlash stemming from the x-rated flick, which was released on Monday morning (Apr 21) at midnight.
In an exclusive interview with WorldStarHipHop, which was posted late Sunday night, right before the sextape debuted, Mimi and Nikko (who made it a point to note that his last name is "LONDON" and not "Smith," but whatever) discussed the sextape, calling it "something we do" as a couple."
Mimi & Nikk's Sextape Is More Popular Than Kim & Ray J's
Mimi said she doesn't understand what the big deal is because she and Nikko are "two consenting adults" who "didn't do anything wrong."
"First of all, we're adults, we're not kids. We're not underage. What we did as two consenting adults in the privacy of our home is what we did. The way the tape got out, we didn't intend on it getting out to the public. Especially not for it to be splashed all over the Internet…

"So I'm horrified about that… I have young girls right now, even my nieces and my nephews [saying], 'Oh, my God, Aunti!' So I also have to deal with that, and one day I will have to explain this to my daughter, of course.

"But we're two consenting adults and we didn't do anything wrong."
Mimi and Nikko also talked about Stevie J's feelings, Joseline firing shots and more.
Watch the full interview above.
Be the first to receive breaking news alerts and more stories like this by subscribing to our mailing list.