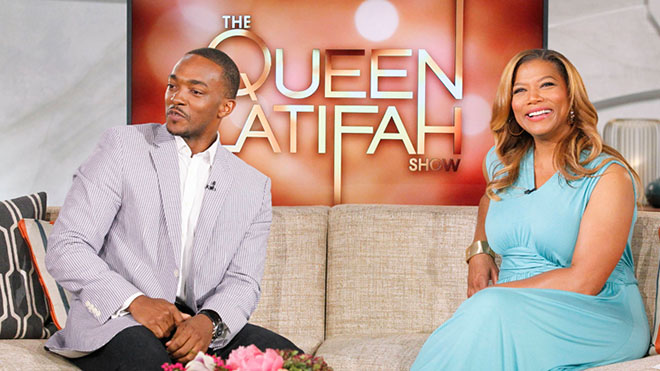 Sad news for all you women out there who have been crushing on Anthony Mackie.
During an appearance on the "Queen Latifah Show" last week, while promoting his latest film "Captain America: The Winter Soldier," the 35-year-old New Orleans native revealed that he has been dating the same girl "off and on" … SINCE THEY WERE SEVEN YEARS OLD! (We did the math, and that equals to 28 years. THAT'S ALMOST 3 DECADES!)
"It was funny. I was coming from a very bad school and going to a very good school," Mackie explained to Queen Latifah. "And when I walked into second grade it was Dr. Seuss Day, and we had the little hot plate out and the teacher was making green eggs and ham. So I walk in and I looked and I see this little girl with these ratty pigtails and skinny legs, and I was like 'WOW!'"
Sorry ladies! Mr. Mackie has already found his Mrs. Mackie and it doesn't seem like she's going away any time soon.
Watch the interview clip above.
h/t: HuffPo
Be the first to receive breaking news alerts and more stories like this by subscribing to our mailing list.