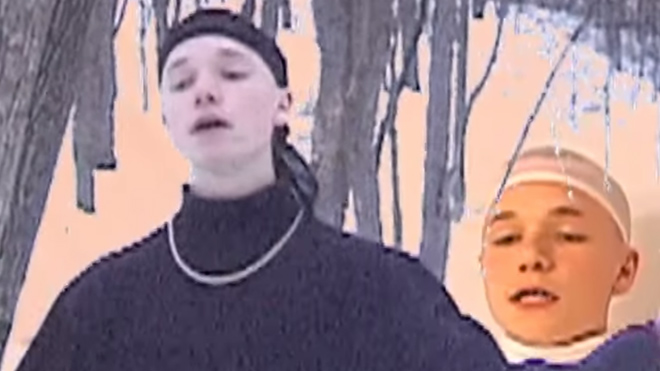 Spooky Black isn't your average R&B singer.
When you hear the name "Spooky Black," the first thing that probably comes to mind is some ratchet down-south rapper trying to imitate Three 6 Mafia. But Spooky Black is actually the completely opposite. And he's not even black!
Spooky is a normal looking white boy with a receding hairline who wears turtlenecks and durags … and also enjoys singing in the woods, which is kinda weird. But once you get past all the weirdness, it becomes quite apparent that the guy has raw talent.
We don't know what's more impressive: his angelic voice, or the way he pulls off the "durag look." He probably has durags in all different colors, one for every day of the week.
And in a way, his music kind of reminds us of Frank Ocean's — different from the norm, but can still appeal to people of all ages and races. It's just real music with real emotion — something that the industry greatly lacks these days, with most artists being mainly concerned about making club hits and songs specifically made for the radio.
Check out Spooky Black's "Without You" music video up top and let us know what you think about this guy in the comments!
Be the first to receive breaking news alerts and more stories like this by subscribing to our mailing list.