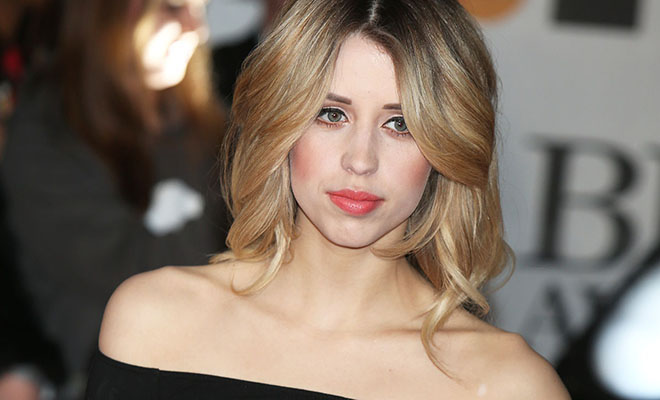 British socialite Peaches Geldof — the daughter of musician Bob Geldof and the late Paula Yates, a former TV personality — has died at the young age of 25, the BBC reports.
Peaches, who worked as a model and a TV presenter in the UK, was reportedly found dead at her home in Kent County, England Monday afternoon (Apr 7), and details surrounding her death are still unclear.
Investigators said they were treating her death as "unexplained and sudden," according to TMZ.
A law enforcement source at the Kent PD tells TMZ, a woman called in and said she could not reach Peaches, so officials dispatched an ambulance and emergency responders found Peaches' body.
Her father, singer and famed philanthropist Bob Geldof (who was behind the Live Aid concerts), released the following statement:
"Peaches has died. We are beyond pain. She was the wildest, funniest, cleverest, wittiest and the most bonkers of all of us. Writing 'was' destroys me afresh. What a beautiful child. How is this possible that we will not see her again? How is that bearable?

"We loved her and will cherish her forever. How sad that sentence is. Tom and her sons Astala and Phaedra will always belong in our family, fractured so often, but never broken. Bob, Jeanne, Fifi, Pixie and Tiger Geldof."
Peaches Geldof is survived by her husband of the past two years Thomas Cohen, their two children together Astala Geldof–Cohen and Phaedra Geldof-Cohen, as well as her father, and her sisters Fifi Trixibelle Geldof, Pixie Geldof and Tiger Lily Hutchence-Geldof.
In the hours leading up to her death, Geldof shared a photo on Twitter and Instagram of herself and her mother, who died back in 2000, at the age of 41, of a heroin overdose.
asdf
Me and my mum http://t.co/PNxLDVm887

— Peaches Geldof (@peaches_g) April 6, 2014
Be the first to receive breaking news alerts and more stories like this by subscribing to our mailing list.