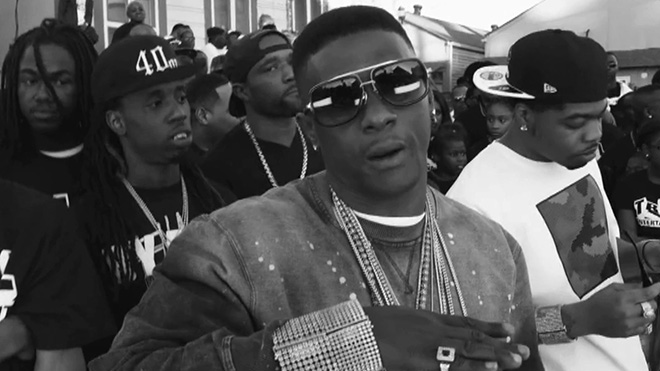 Lil Boosie has released his first music video since being released from prison last month.
Boosie brings out the whole city of Baton Rouge, Louisiana (his hometown) for his "Show Da World" video featuring his longtime friend and frequent rapping partner Webbie, as well as singer Kiara.
The video — an apparent tribute to his supporters and a celebration of his return — also features clips of fans from New York, Texas and London. DJ Drama, Slim Thug, Paul Wall and Bobby V also make guest appearances in the black-and-white clip, which was directed by Joe Yung Spike.
Watch Lil Boosie & Webbie's "Show Da World" video (feat. Kiara) above.