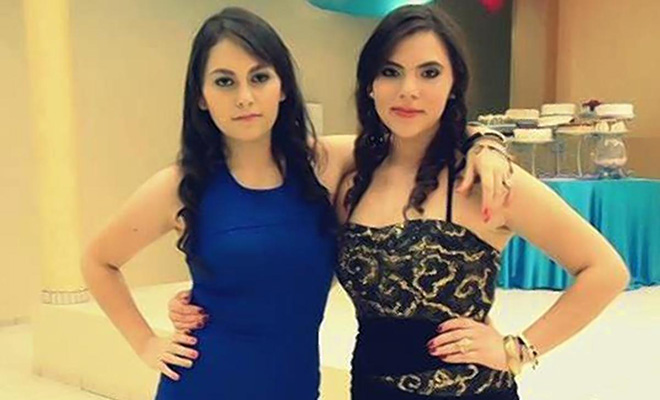 A teenage girl from Mexico is facing murder charges after she was arrested for allegedly stabbing her best friend 65 times.
16-year-old Erandy Elizabeth Gutierrez (above, left) fell out with her best friend Anel Baez (on the right), also 16, after Baez posted naked selfies of them together on Facebook.
Gutierrez became so furious over the pics that she basically threatened to kill Baez, tweeting (from a now-deleted account): "It may seem that I am very calm, but in my head I have killed you at least three times."
Gutierrez eventually went through with her sick plan and now could face up to seven years behind bars if she's prosecuted as a juvenile … which, honestly, is not sh*t considering SHE KILLED SOMEONE!
The New York Daily News reports:
Baez asked her former pal – who she had previously referred to as being her "sister" – over to her Guamúchil, Sinaloa state, home to try and patch things up, according to Mexican media reports.

When Gutierrez arrived she reportedly asked to use the bathroom – but then grabbed a knife from the kitchen and allegedly used it to repeatedly stab Bae.
Gutierrez was taken into custody when cops found her attending Baez's funeral three days after the March 19th attack.
Be the first to receive breaking news alerts and more stories like this by subscribing to our mailing list.