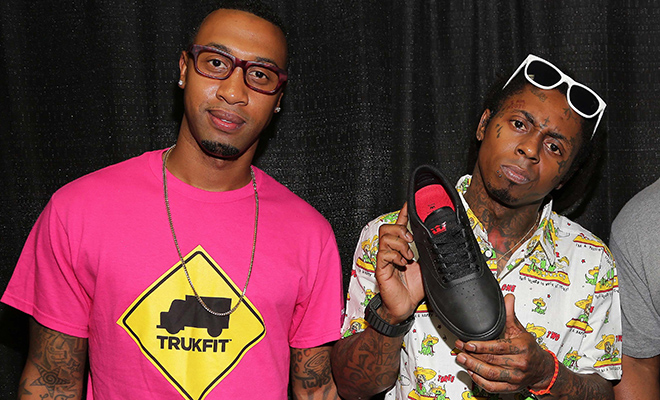 This news isn't the least bit surprising: Lil Wayne's eleventh (and reportedly "final") solo album 'Tha Carter V' is being pushed back.
During NBA All Star Weekend, Drake made the announcement on stage with Lil Wayne that 'Tha Carter V' would be dropping on May 5th.
But, in the words of Biggie Smalls, "Things Done Changed." When asked about the album's release date, Wayne's manager Cortez Bryant revealed to NeverNotDope.com that the project will come not be available on May 5th, as originally reported.
Cortez also reassured anxious fans that Weezy's final installment of Tha Carter series will be amazing, in case you were wondering.
"Gonna be f**kin' amazing. It's gonna be that good," Bryant said. "You know I push dates back and shit, so I'm not going to release that date until I really know when it really is."
WATCH HERE:
Well there you have it, folks! Tha Carter V won't hit stores May 5th, but it will be "f**kin' amazing." Great.
So when your friends ask you "Hey, when is that new Lil Wayne album dropping?" You can simply tell them, "I don't know … but it will be f**kin' amazing!"
HOWEVER … we would like to point out the fact that the impromptu interview was uploaded to YouTube last Friday (Mar. 21), and it ends with Cortez telling fans to pay attention for next week (which would mean THIS week!).
Could Weezy pull a Beyoncé and just drop the album out of the blue? Maybe!
Guess we'll just have to wait and see, but since it's already Friday afternoon, we can safely say this week is done … unless Wayne dares to be different and makes history by releasing an album on a weekend!
Be the first to receive breaking news alerts and more stories like this by subscribing to our mailing list.