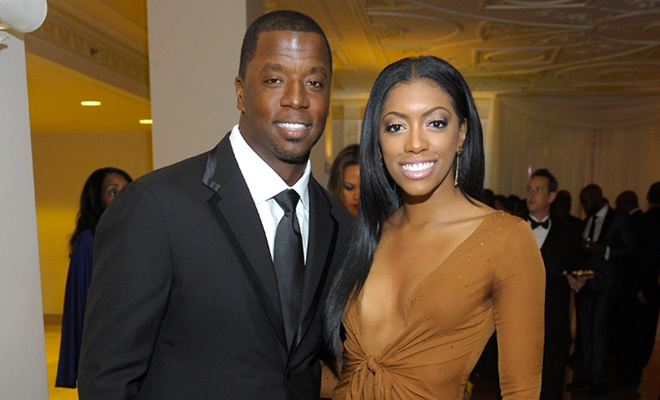 The divorce saga between "Real Housewives of Atlanta Star" Porsha Stewart Williams and her now ex husband Kordell Stewart is now over, and Porsha definitely got the short end of the stick in the divorce settlement.
According to legal documents obtained by TMZ (who else?), Porsha will get absolutely NOTHING. No alimony, none of Kordell's NFL retirement money, no health insurance, no gas money, a stick of gum, NOTHING. The poor girl even has to pay her own credit card balances, SMH.
TMZ reports that Porsha does, however, get to keep the "Mercedes she drove in on, and that's about it," as well as her engagement ring and all of her "personal crap," like "jewelry, clothes and other personal items."
As for Kordell … he gets two houses, 2 plots of land, a 2013 Mercedes and a 2010 Porsche, and his full retirement benefits. He also gets to keep a 100% interest in his companies.

Pretty crazy — considering there was a lot of talk on "Real Housewives" that Porsha and Kordell did NOT sign a prenup.

Porsha was fighting like crazy to stay in the house, but Kordell changed the locks on her.
And to make matters EVEN WORSE (yes, things can ALWAYS get worse), it's rumored that "RHOA" producers are thinking about cutting her from the show. Talk about rubbing salt in an open wound!
Be the first to receive breaking news alerts and more stories like this by subscribing to our mailing list.