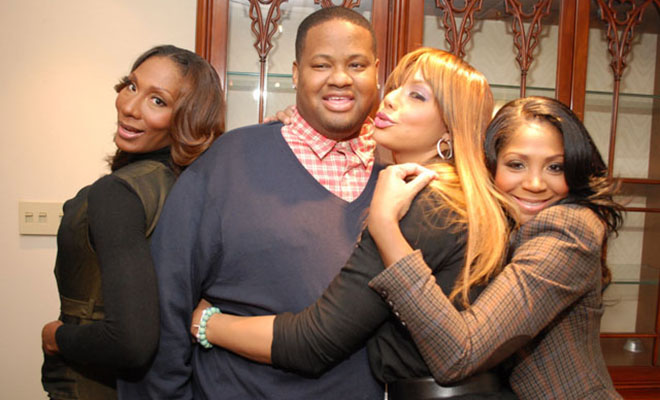 Is Towanda Braxton jealous of her sister Tamar Braxton?
That's what people want to know on Twitter, and when one "Braxton Family Values" fan came for Towanda on the popular social media site, she returned the favor by coming for Tamar's husband Vincent Herbert!
BFV viewers know that one of the main plots this season is the beef between Tamar and Towanda, and while the latter was live tweeting during last week's episode, she was being accused of being jealous of her sister.
But it was a comment from one fan in particular that REALLY got under Towanda's skin:
And she can't help it that her husband is a multimillionaire and yours is a bum! #bvf @towandabraxton # jealous!

— mslady57 (@mslady57) February 14, 2014
And that's when Ms. Wanda got ratchet and clapped back with her shady response, directed right at Tamar's husband Vince:
@mslady57 check the web boo! He also owes 3.3 million to the irs….guess I'm jealous of that too huh? ????????

— towanda braxton (@towandabraxton) February 14, 2014
WELL … DAMN.
Vince was slapped with a federal tax lien for more than $3 million, and even if it is public information by now, we're almost certain Tamar didn't want her own sister bringing something like up in front of company, especially in response to a comment from sone random person!
Not cool Towanda, not cool…
Do you think Towanda is jealous of Tamar and Vince's marriage?
Be the first to receive breaking news alerts and more stories like this by subscribing to our mailing list.