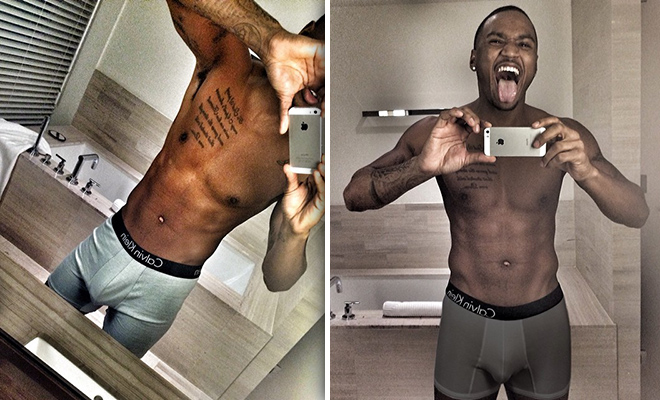 Calvin Klein may want to sign Trey Songz on as their new spokesperson if they haven't already.
The R&B crooner sent his female fans into a frenzy after instagramming a photo wearing Calvin Klein underwear.
Along with the pic, Trigga wrote in the caption:
"Thanks Calvin Klein for the delivery #MyCalvins"
Trey also posted another pic on Instagram with his junk hanging all out, which he captioned:
"I like these too! #MyCalvins"
But that's not all Trigga has been up to lately. According to Vibe, he recently visited a New Hera High school in Baltimore as part of a national non-profit organization "Get Schooled" that rewards exceptional high schools with celebrity "Principals for a day."
Trey offered the following as words of advice to the students:
"This is the place where the beginning of your dreams can be fulfilled. If you take this here seriously, then there's nothing else that can stop you in life," he said. "I remember just like yesterday, sitting in class, wondering what the rest of my life would be. And it's not something you gotta wonder about if you just take control and make you destination your own."
In addition to offering words of advice, Trigga played basketball with the students and had a Q&A session where he revealed his new album 'Trigga' will be released June 30th.
Be the first to receive breaking news alerts and more stories like this by subscribing to our mailing list.