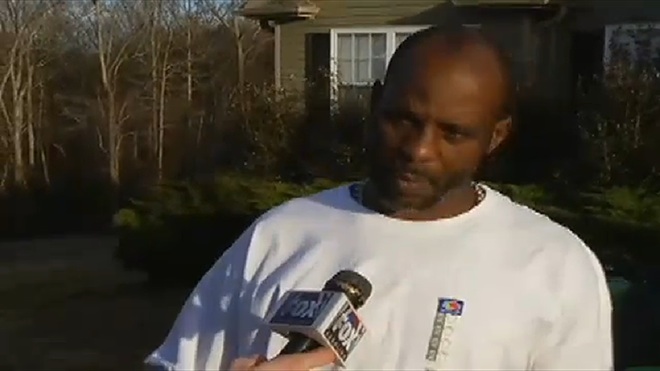 Because there isn't enough real news to report on, Fox News' South Carolina affiliates used their resources to locate and interview DMX about this vacuous proposed fight between himself and child killer George Zimmerman.
DMX — who now resides in Greer, S.C. — was reportedly picked by Zimmerman himself to step into the ring to box in a celebrity boxing match, but the rapper says the fight isn't a done deal yet.
Reason being is because X has one stipulation. He wants to make sure ALL of the money goes to charity, and none of it goes towards widening Zimmerman's pockets.
"Well, I was challenged, I was challenged. You know, I still haven't really decided if I would do it. But if I did do it, the money that was supposed to go to him would have to go to charity," DMX told Fox Carolina, Fruit of the Loom tag still affixed to his plain white t-shirt and all, adding that he would "gladly beat the sh*t out of [Zimmerman]."
After the news went viral earlier this week, X's spokesman Domenick Nati released his own statement saying that the match against Zimmerman had not been confirmed yet.
"The boxing match between George Zimmerman and DMX is not officially confirmed. DMX has promised to 'beat his ass,' but no contract or paperwork has been signed or agreed to yet. DMX will release an official statement if and when an agreement is made."
Meanwhile, in other news, DMX (real name: Earl Simmons) recently acquired a valid driver's license, which he proudly showed off to Fox Carolina's cameras.
WATCH THE INTERVIEW ABOVE!
Be the first to receive breaking news alerts and more stories like this by subscribing to our mailing list.