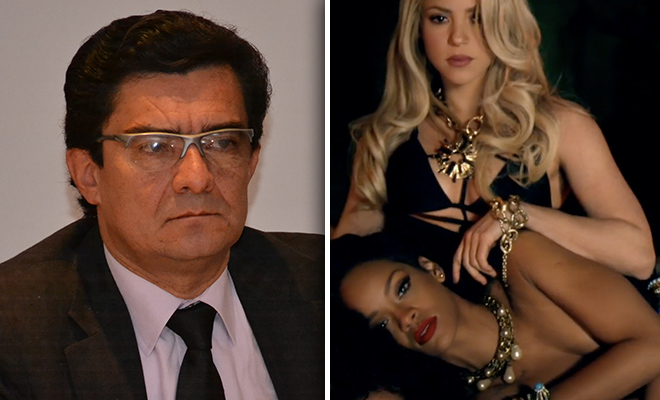 A politician from Colombia has condemned singer Shakira for helping Rihanna "promote lesbianism" in the video for their collaboration single "Can't Remember to Forget You."
Shakira and Rihanna Get Hot & Heavy in "Can't Remember to Forget You" Video
Marco Fidel Ramirez, a conservative Christian politician from the Colombian city of Bogota, tweeted that the video was "simply digusting" and an "unabashed glorification of lesbianism," and has called on Colombia's National Television Authority to ban the video from being broadcast on any of the nation's channels.
Ramirez, a Public Option party councillor for Shakira's home country, also said the video damages "the moral character of the youth of Bogota, Colombia and Latin America.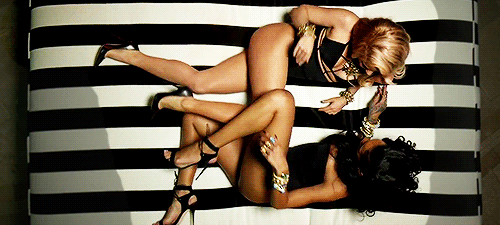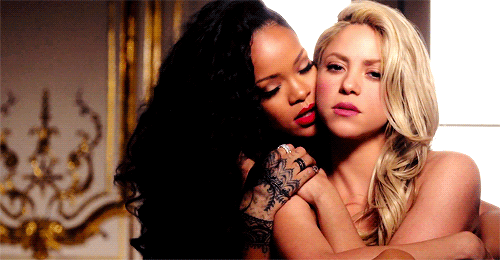 According to a translation of his website by the Huffington Post, Ramirez ranted about Shakira and Rihanna's "lesbianism" as well as their use of tobacco:
The family councilman, Marco Fidel Ramírez, categorically rejects the content of Shakira's latest video because it hurts the moral character of Bogota, Colombia and Latin America's youth.

Ramírez is vindicated as the defender of principles and values and profoundly laments that the talented Colombian singer has allowed herself to be part of the moral decomposition by participating in a "simply disgusting" video with Rihana [sic] another renowned musical artist.
The video has been viewed over 80 million times since its premiere on Vevo last week.
For research purposes (and no other reasons at all), you can watch Shakira and Rihanna's "Can't Remember to You Forget You" video right here:
Be the first to receive breaking news alerts and more stories like this by subscribing to our mailing list.