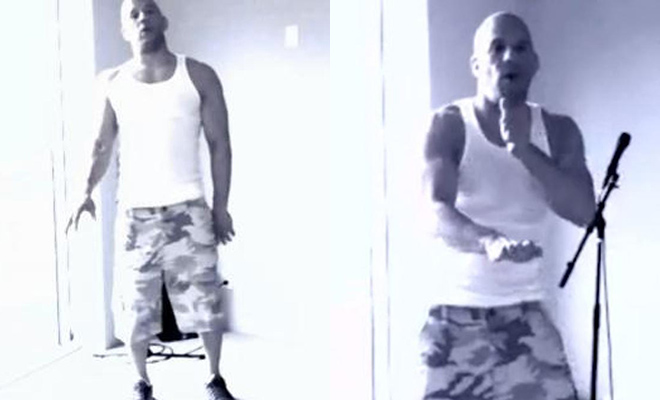 Vin Diesel is enjoying life a little too much right now….
Earlier this week, in celebration of his film "Riddick" landing No. 1 on the DVD charts, the actor decided to make a 7 minute long video dancing to Katy Perry's "Dark Horse" and Beyonce's "Drunk In Love".
Uhm… can you say awkward???
"Guys, I'm just excited. I'm happy and I'm shouting out to you guys. Universal just called me and told me that 'Riddick' is No. 1 on the DVD charts. There's no way in the world 'Riddick' would have been made without you guys. You know that." Diesel said in the video.
He even attempted to do his own version of the"surfboard," which was an EPIC fail!
Check Vin Diesel grindin' on that wood below:
We don't have anything against a brother celebrating his own success, but dancing to Beyoncé & Katy Perry (and not just that, but putting it out ONLINE for everyone to see) is most certainly not the way to go about it.
We're actually a bit creeped out now. So much for killing all those gay rumors!
PREVIOUSLY: Vin Diesel's Creepy Cover of Rihanna's "Stay" Comes from a Hopeless Place
Be the first to receive breaking news alerts and more stories like this by subscribing to our mailing list.