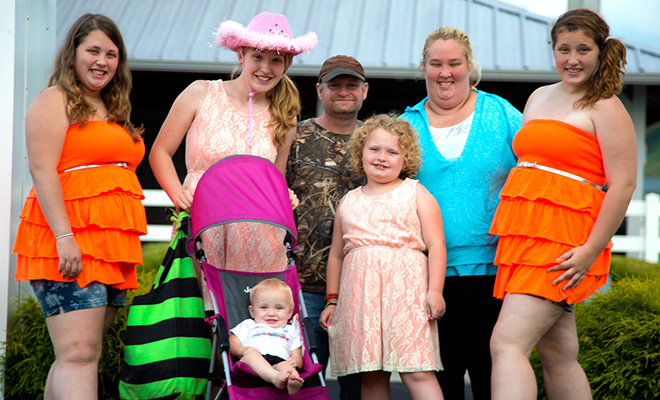 Before everyone got all hot in the pants for "Duck Dynasty," America's favorite redneck family was the "Here Comes Honey Boo Boo" clan.
According to TMZ, Honey Boo Boo (real name: Alana Thompson) and her family were involved in a "bad" car crash Monday night.
The gossip site reports that Alana, Mama June, Pumpkin and Jessica were all passengers in the car, which was being driven by Honey Boo Boo family patriarch Sugar Bear.
Sources tell us … they were at a red light, waiting to turn left. The light turned green and Sugar Bear began the turn. A guy driving a truck was allegedly speeding in the opposite direction with his lights off and crashed into them.

Members of the family were taken to a local hospital … an ambulance showed up, but Mama June tells TMZ … the EMTs were going to take them to a hospital they didn't like so they went to another hospital in an SUV driven by their bodyguard.

Pumpkin says Sugar Bear has a contusion on his back, Mama June has a back and neck sprain, Honey Boo Boo hit her head against a passenger window and has a headache, and Pumpkin herself has severe chest bruises and is having panic attacks.

And June tells TMZ … "We've only had that Suburban for 6 months and it's not even paid off yet."
Judging by Mama June's comment about the Suburban, it sounds like that is what they're most worried about … which likely means that everyone is OK, other than the initial shock from the accident.
Here's to hoping the Honey Boo Boo clan makes a speed recovery!
Be the first to receive breaking news alerts and more stories like this by subscribing to our mailing list.