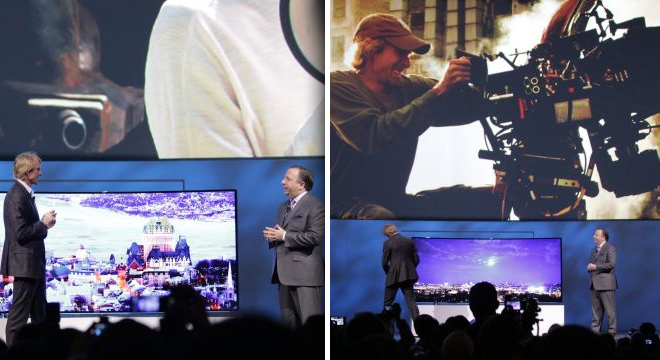 World-renown action filmmaker Michael Bay is making a TON of press today for all the wrong reasons after he freaked out on stage during a Samsung CES press event in Las Vegas Monday (Jan 6).
According to their website, the Consumer Electronics Show (or "CES," as it is most commonly referred) is "the world's gathering place for all who thrive on the business of consumer technologies" and is hosted in Vegas every year.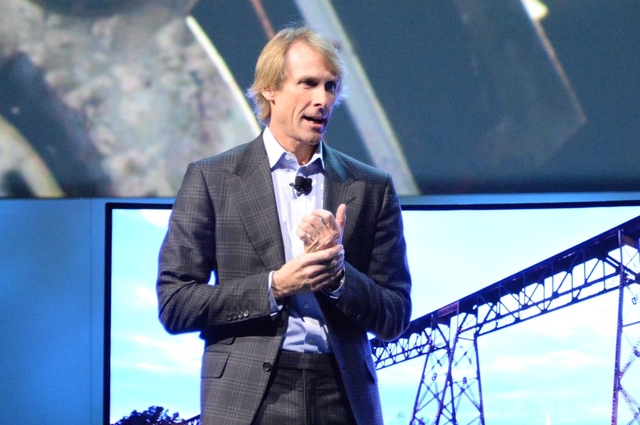 Michael Bay was there to do a presentation for Samsung's new curved 105-inch UHD (Ultra HD) TV, but something went terribly wrong behind the scenes causing him to freak out and storm off the stage.
Everything started off pretty good. After a brief introduction, the "Transformers" producer/director was warmly welcomed by the audience just before he went into a speech about how he creates "visual worlds that are so far beyond everyone's normal life experiences."
But everything just went downhill from there.
"Hollywood is a place that creates, uh … a viewer … escape. And, uh, what I try to do, as a director, I try to, uhh…

"The [teleprompter] is all off so I'll just wing this. We'll wing it right now.

"I try to take people on an emotional ride, and uhm…"
And at that point, he just said screw it, and walked off the stage, making for an extremely awkward moment for everyone involved, including the audience and the moderator up on stage with him.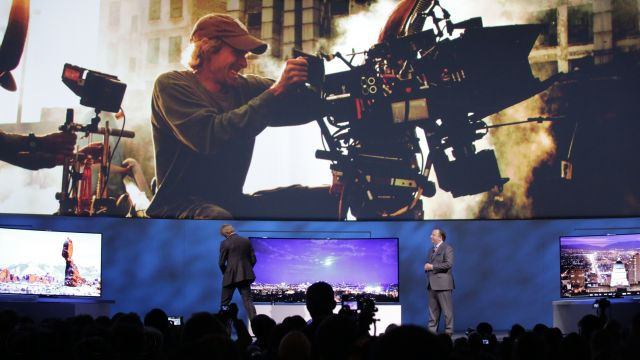 Bay has since posted a message on his website explaining what happened. Basically, "live shows aren't my thing," as he put it.
Wow! I just embarrassed myself at CES – I was about to speak for Samsung for this awesome Curved 105-inch UHD TV. I rarely lend my name to any products, but this one is just stellar. I got so excited to talk, that I skipped over the Exec VP's intro line and then the teleprompter got lost. Then the prompter went up and down – then I walked off. I guess live shows aren't my thing.

But I'm doing a special curved screen experience with Samsung and Transformers 4 footage that will be traveling around the world.

Michael
WATCH MICHAEL BAY'S EPIC MELTDOWN IN THE VIDEO CLIP ABOVE
Be the first to receive breaking news alerts and more stories like this by subscribing to our mailing list.