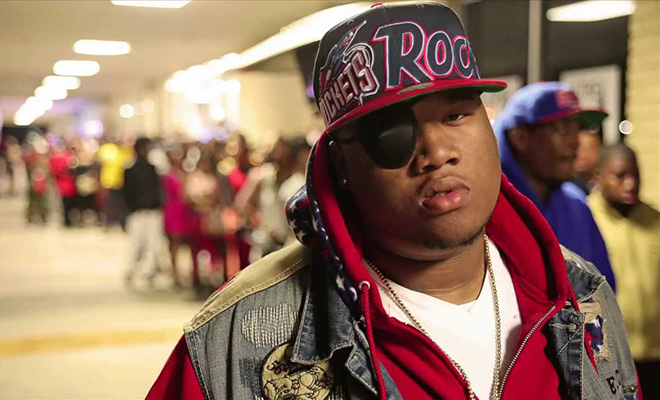 The Hip Hop community is in mourning today over the loss of Hustle Gang rapper Doe B, who was reportedly shot and killed in Alabama early Saturday morning (Dec 28). He was only 22 years old.
According to multiple confirmed reports, the Alabama native was killed during a shooting in his hometown of Montgomery that occurred at Centennial Hill Bar and Grill (formerly known as the Rose Supper Club).
Local NBC affiliate WSFA reported that police responded to a call of multiple gunshots at the 900 block of Highland Avenue around 1:30 a.m.
After arriving on the scene, authorities soon found Doe B (real name: Glenn Thomas) a 21-year-old woman named Kim Johnson and six other victims, who were rushed to the hospital.
Johnson was pronounced dead at the scene, while Thomas (Doe B) was pronounced dead at a local hospital.
Doe B's death was confirmed on Twitter by his camp as well as his rap mentor and label mate B.o.B. and boss T.I.
On behalf of doe b's management i would like to thank all of his fans and say Rest in Peace my brother Glenn thomas aka @CBMDOEB — DOE B. (@CBMDOEB) December 28, 2013
RIP Doe B …. #NeverForgotten — B.o.B (@bobatl) December 28, 2013
RIP to my lil brother Doe B. We gon miss u my nigga. U'll never be forgotten & U WILL NOT DIE IN VAIN. We Love U champ. Always. — T.I. (@Tip) December 28, 2013
A native of Montgomery, Alabama, Doe B was signed to T.I.'s Atlanta-based record label Hustle Gang Records (formerly known as Grand Hustle Records).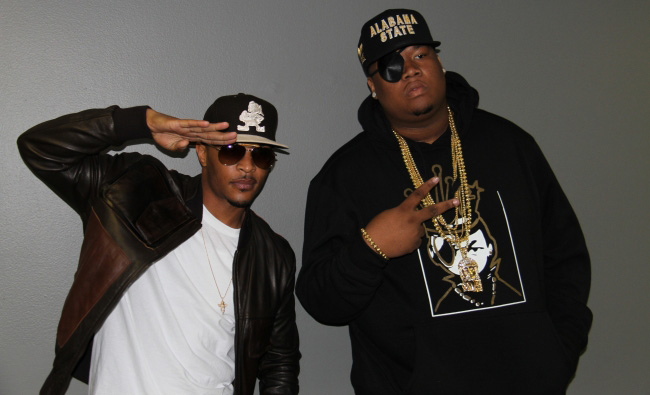 He was was known for his "trap" style of rapping and signature eye-patch, which he has worn on his right eye since another shooting in 2010, which turned his life around and gave him a newfound dedication to his music while he was in recovery.
The burgeoning rapper was making waves on Grand Hustle's compilation tape G.D.O.G., having appeared on tracks like "Kemosabe" and "Real N**gas," in addition to dropping his own mixtape 'Baby Jesus' in July.
Doe B was due to release his next mixtape, 'D.O.A.T. (Definition Of A Trapper) 3' in March 2014.
In recent months he has dropped videos for tracks including "Pray 4 Me," "Let Me Find Out" featuring T.I. and Juicy J, "Trap Muzik," and "2 Many" featuring Rich Homie Quan, among others.
Doe B's management, The Blueprint Group, released the following statement on the rapper's death:
Doe B was an amazing young man, in every sense of the word. A truly talented artist, a loving father and a dedicated member of the hip hop community at large, he touched the lives of the many people who had the privilege of knowing him.

The Blueprint Group offers our condolences to our Doe B label partners Interscope / Hustle Gang, his management DJ Frank White and Brooklyn Knights, and most of all his family, friends and fans at this very difficult time. We ask that you remember him not by his untimely death, but by his love of life and the music he left behind.
Be the first to receive breaking news alerts and more stories like this by subscribing to our mailing list.