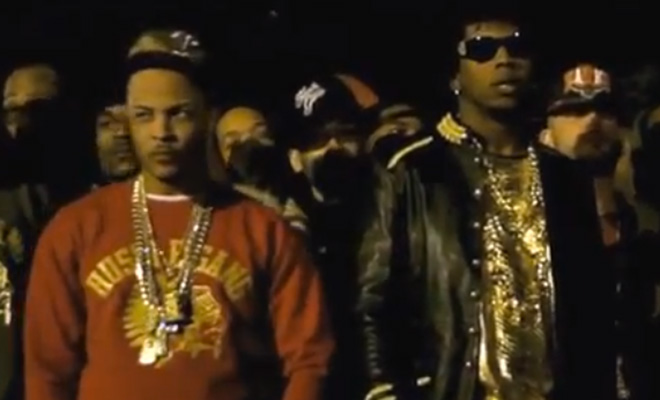 Trinidad James has been having a hard time getting support from fellow southern rappers regarding his bold statement that the South "runs" New York, and T.I. is no exception.
Since making the statement, the "All Gold Everything" rapper has been taking a lot of heat in the Hip Hop community, especially from New York rappers.
During an interview with This is 50, T.I. was asked to give his opinion on Trinidad's remarks, and "The King of the South" has made it clear that Trinidad James — aka the world's word rapper — doesn't speak for him, and he most certainly doesn't speak for the city of Atlanta.
Peep what "The Kang" had to say below:
"Trinidad is authorized to speak on Trinidad. And this is not a derogatory statement towards Trinidad, but he can't speak for me… I don't think it's adequate that he speak for the entire population of Atlanta. I just don't think that—with all due respect—I don't think he's come that far and walked that walk enough yet to where that will be accepted without ridicule."
Tip always knows how to dodge a good question!
Trinidad James, you do need to have several seats though. Just because you lucked up and scored a record deal from one (overly hyped) single alone doesn't give you the "authority" or "place" to make such bold statements. Even if they are true.
Be the first to receive breaking news alerts and more stories like this by subscribing to our mailing list.