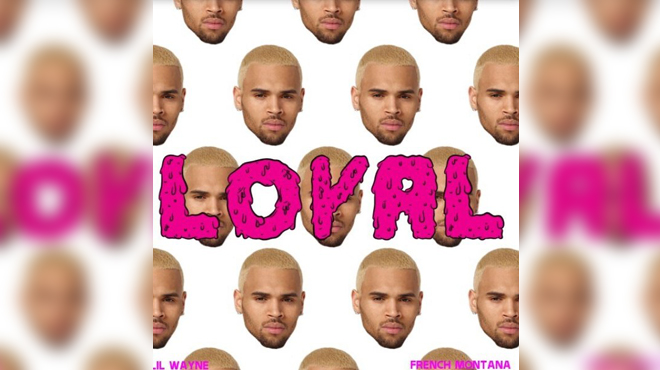 So Chris Brown decides that he wants to close out 2013 as the jerk of the year with his very obnoxious new single, "Loyal," in which he swears "these hos ain't loyal."
Yes, because going on a misogynistic rant is the best way to show the world that anger management and therapy is really doing wonders for your personality.
Admittedly, the new song "Loyal" IS catchy, but hearing Chris brag about being a "rich n**ga" and stealing other dudes' "hos" is 50 shades of pathetic. And surprise, surprise, he enlists the help of his longtime friend and collaborator, Lil' Wayne, to round out the classy affair.
Mind you, this is the dude whose dumb-ass enabling mother refers to him as her angel. Ain't nothing angelic about smacking bitches down, screwing everything with a uterus and an available hole and getting into fistfights with 1 out of 5 black male celebrities.
After Chris is done with anger management, he needs to sit down for sensitivity training cause his track record with women is as dreadful as Britney Spears' live singing without a backing track.
LISTEN TO CHRIS BROWN'S NEW SONG BELOW:
[Rap-Up]
Be the first to receive breaking news alerts and more stories like this by subscribing to our mailing list.