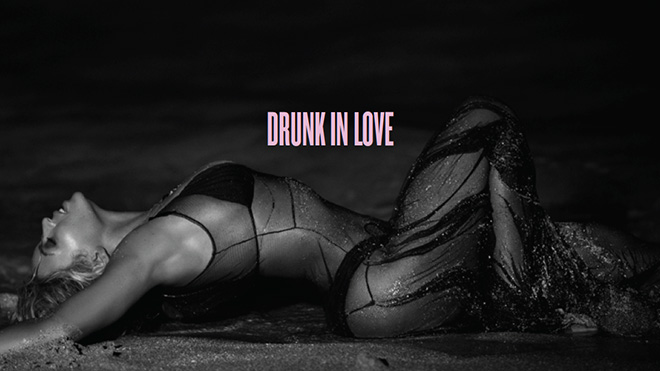 Beyoncé damn near shut the Internet down (and the WORLD, for that matter) by deciding to drop a brand new album, with no prior warning what-so-ever.
In what is considered to be one of the biggest surprises of the year, with absolutely zero publicity, Beyoncé released her fifth studio album — appropriately titled 'Beyoncé — on iTunes Thursday to much fanfare.
She reportedly began recording the project in the summer of 2012 and somehow kept it under wraps for more than a year.
Beyoncé Surprises Fans With Brand New "Visual" Album on iTunes, Because Sure, Why Not?
'Beyoncé' is a visual album that includes 14 songs and 17 videos, along with features from artists like Drake, Frank Ocean and (obviously) her husband Jay Z. But the one feature everyone seems to love the best is the one with her adorable, almost two-year-old daughter Blue Ivy, aptly titled "Blue."
It retails for $15.99 on iTunes, which is the only place where you can purchase the album. At least for now, until December 21st when it's released everywhere else.
Bey released a statement to along with the groundbreaking release of her new album, explaining why she dropped it the way she did, and what all of those music videos mean to her:
"I see music. It's more than just what I hear. When I'm connected to something, I immediately see a visual or a series of images that are tied to a feeling or an emotion, a memory from my childhood, thoughts about life, my dreams or my fantasies. And they're all connected to the music.

"I didn't want to release my music the way I've done it. I am bored with that. I feel like I am able to speak directly to my fans. There's so much that gets between the music, the artist and the fans. I felt like I didn't want anybody to give the message when my record is coming out. I just want this to come out when it's ready and from me to my fans. I just want to give my album to the people I love and respect and hope that they feel the same thing I felt when I made the music."
Take a moment and enjoy these 30 seconds preview clips for ALL 17 of Beyoncé's new videos, and be on the look-out for more Beyoncé in the coming days, weeks, and months, because … WHY NOT?
"Pretty Hurts"
"Ghost"
"Haunted"
"Drunk In Love" (feat. Jay Z)
"Blow"
"No Angel"
"Yoncé"
"Partition"
"Jealous"
"Rocket"
"Mine" (feat. Drake)
"XO"
"***Flawless" (feat. Chimamanda Ngozi Adichie)
"Superpower" (feat. Frank Ocean)
"Heaven"
"Blue" (feat. Blue Ivy)
"Grown Woman" (Bonus Video)"
Be the first to receive breaking news alerts and more stories like this by subscribing to our mailing list.