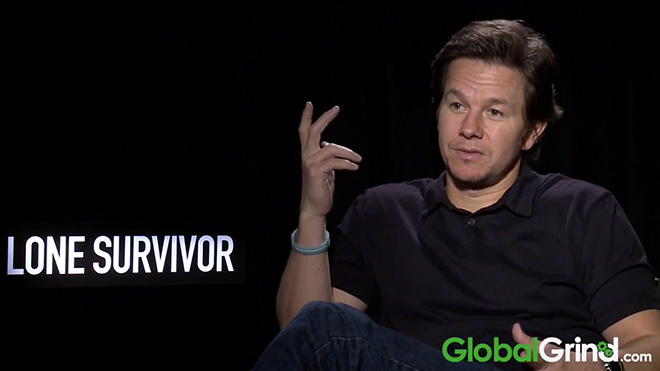 Before taking on an acting career, Mark Wahlberg once was a rapper and even had songs that made it on the Billboard Hot 100 singles chart.
Way back in the early 90's, as Marky Mark, his Hip Hop group "Marky Mark and the Funky Bunch" found great success early on in their careers, beginning with their hit single "Good Vibrations."
The single, from the group's debut album 'Music for the People,' hit No. 1 on the Billboard Hot 100 and later became a certified platinum hit. The group released two studio albums overall through their record deal with Interscope.
In an interview with our buddy BlogXilla over at Global Grind, while promoting his new movie "Lone Survivor," the 42 year-old actor spoke on being the best white rapper-turned actor ever.
But "Marky Mark" did give Eminem a little credit though. (Just a little.) And he also gave props to Will Smith, and said that Tupac would have been doing some great things on screen if he were still alive.
"I'm the best white rapper turned actor. Eminem did a great job in 8 Mile, but he only made one movie. So I definitely have that title.

"Will (Smith) really does his thing. I think if Tupac was alive he would have been doing some amazing things in front of the camera. His life was cut way too short. I would have loved to see him grow as an actor and artist."
WATCH THE INTERVIEW CLIP ABOVE