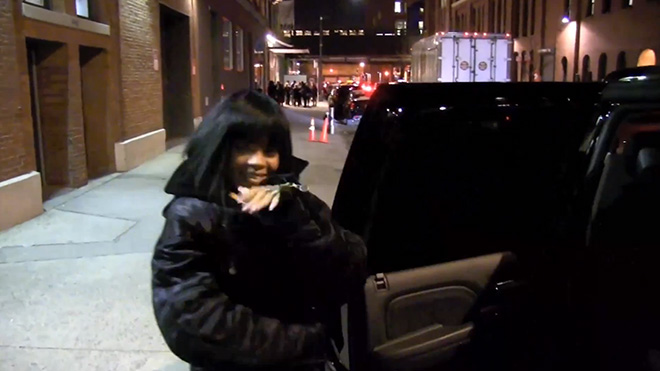 Okay … not exactly "punched," but she did take one hell of a smacking!
While in New York last night, after a photoshoot, Rihanna and her bodyguard were walking out of a building when a woman broke in front of them and didn't even bother to hold the door open, causing it to slam back and hit the Barbados singer.
RiRi, who we can only imagine was totally pissed off at this point, yelled at the woman: "Thank You … Bitch!" and kept it moving.
"That was so fuckin' disrespectful," Ri said as she got into her car.
Hey, happens to the best of us! It's OK, RiRi…
WATCH THE VIDEO ABOVE
Be the first to receive breaking news alerts and more stories like this by subscribing to our mailing list.