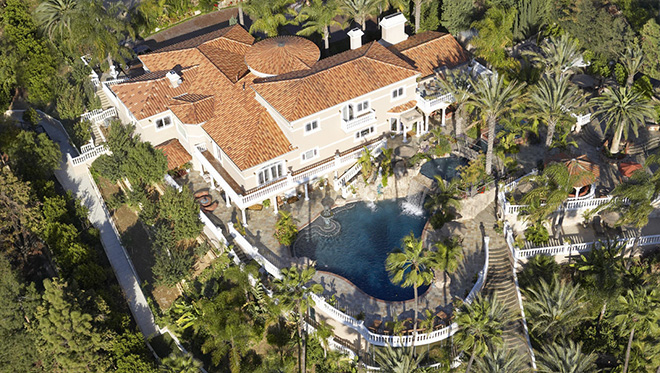 A group of high school students from California were arrested earlier this week after they allegedly broke into a multimillion-dollar mansion and threw a party in the backyard, all without the homeowner's prior consent or knowledge.
An investigation into the November 23-24 incident by the Los Angeles County Sheriff's Department resulted in the arrest of 14 minors and one 18-year-old.

According to authorities, after learning about the La Habra Heights homeowner's absence, the home invaders took to Twitter to promote the impromptu party.

At some point during the festivities, attendees broke into the mansion and made off with several high-priced items.

"They just had a free-for-all once the place was broken into," said Lt. Arthur Scott. "Once entry was made, it was like, 'Oh, this is fun.'"

The suspects, who reside in Whittier and La Habra, were taken into custody and booked on suspicion of burglary or trespassing.

The Sheriff's Department says the home sustained damage and loss estimated at over $1 million.

Several stolen items have since been recovered, including a full suit of armor complete with helmet and shield and a taxidermied snow leopard valued at $250,000.

[via: Gawker]
Bad ass kids! That damn "affluenza" is already spreading…
Be the first to receive breaking news alerts and more stories like this by subscribing to our mailing list.