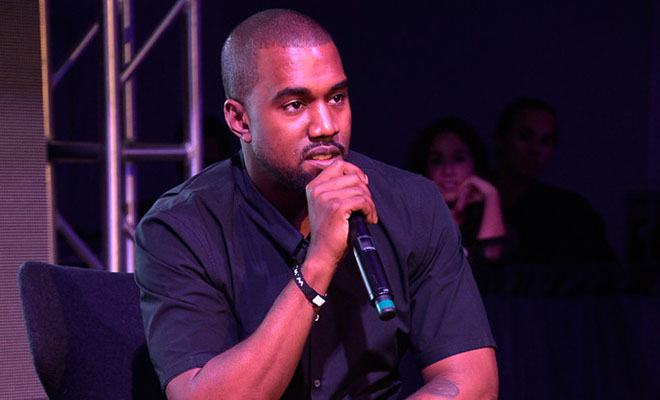 We just don't get it… 😐
"It" being Kanye West. We just don't get that guy anymore!
If yelling at Sway and telling him he doesn't have the answers, and ending his deal with Nike because they won't give him royalties wasn't enough … it looks like Kanye is really trying to prove a point with this one.
In an interview with architect Jacques Herzog at Art Basel in Miami Thursday (Dec 5), Yeezy revealed that his next album will only have eight songs.
"I think my next album is going to be eight songs," West said. "It's just reducing down the amount of information that you need. People say a design is the point where you can't take anything else away. [Yeezus] was very, very designed. I took a departure from radio and popular music in order to get this seat here. If I hadn't made Yeezus, I wouldn't be sitting here with this cool font at Basel right here."
Kanye, we honestly love you to death, but the bullshit has got to stop! Just give us an album with 15 to 16 songs with real content that real people can listen to. And stop being a crazy person.
Is that too much to ask?
Be the first to receive breaking news alerts and more stories like this by subscribing to our mailing list.