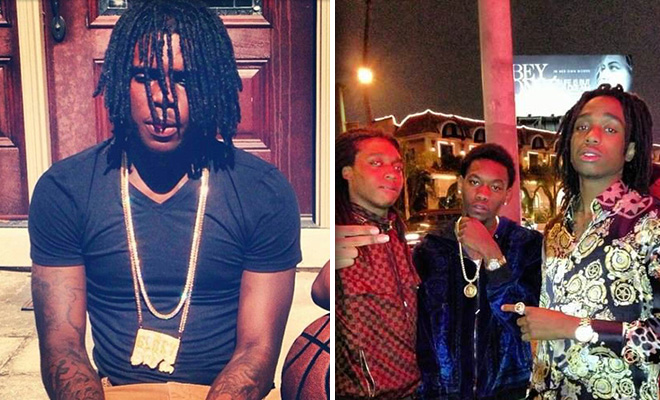 Not too long after purportedly tweeting Soulja Boy's number out to his 800K+ followers, Chief Keef is already stirring up more trouble on Twitter.
Last night, Sosa called out the Migos for allegedly "sneak dissing" him on on one of their tracks.
Heard Migos sneak dissin No Talkin ???????????? — AlmightySo (@ChiefKeef) December 6, 2013
Offset — the third guy from the Migos, who's been in jail for some time and just got out — immediately fired back:
"We'll be in Chiraq next week pull up."
After cooling down, Offset deleted the tweet and responded in a more mature manner.
Not entertaining rap beef ima street nigga u lil boys is rappers !!!! Dis was yo dream !!!!! Dis was my way out — OFFSET (@OffsetYRN) December 6, 2013
SMDH… Instead of meeting up to fight, these fools need to be meeting up to read books together so folks can understand what they're saying in their music. Especially Chief Keef!
Be the first to receive breaking news alerts and more stories like this by subscribing to our mailing list.