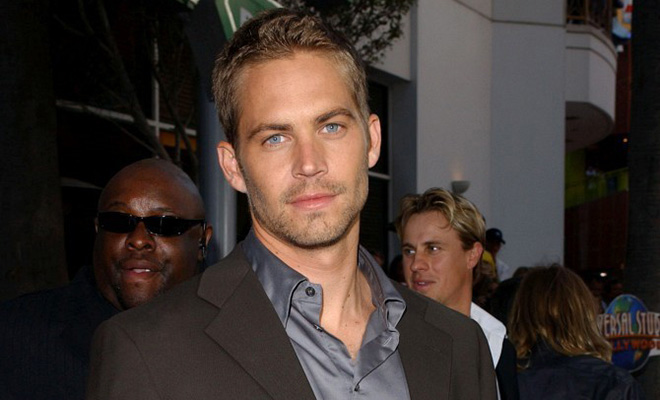 The autopsy results revealing Paul Walker's cause of death were released today … and the details surrounding the crash and its effects are heartbreaking, to say the very least.
Via TMZ (emphasis ours):
Paul Walker died from the combined effects of traumatic and thermal injuries sustained from the Nov. 30 car crash … this according to the L.A. County Coroner's Office.

Translation — Paul did not die from the impact of the crash alone. He burned to death after the Porsche GT crashed into a tree and a pole and exploded into flames.

The man who was driving the Porsche GT, Roger Rodas, died from multiple traumatic injuries suffered upon impact. Burning was not listed as a factor in his death.

The coroner says toxicology results for both men will be available in 6 to 8 weeks. The Medical Examiner says both deaths have been ruled as an accident.
Paul Walker and Roger Rodas died last Saturday (Nov 30) in Santa Clarita, California after a special-edition Porsche the men were riding in crashed into a light pole, two trees and a sign noting the street's 45 mph speed limit.
According to investigators, the car was going at least 90 mph when it crashed. Rodas, a former race car driver, was behind the wheel and Walker was the passenger. The men were leaving a charity event for their Reach Out Worldwide organization.
Walker was 40 years old and he leaves behind his 15-year-old daughter Meadow Rain.
In the days following the crash, which is still under investigation, many questions remained unanswered, one major one being whether something went wrong with the vehicle, causing Rodas to completely lose control.
The Porsche Carrera GT the two men were in has three times the horsepower of the average car. It's powered by a V-10, 610-horsepower engine. At $450,000 new, it flies down the road and is notoriously difficult to handle.

A top driver has called the car "scary," Autoweek magazine reported. Rodas was the sixth owner of this one, the magazine said. Rodas was driving Saturday, according to autopsy results released Wednesday by the Los Angeles County coroner's office.

Authorities say speed was a factor in the crash. Still, Walker and Rodas were both experienced drivers, leading many to question whether something went wrong with the vehicle.

Jim Torp, a car enthusiast who was at the charity event where Rodas and Walker had been just before the crash, said he thought he heard some kind of blast before the car slammed into a light pole.

"What the first explosion was — I don't know if their tire blew up, because it sounded like a tire blew on the car," Torp told CNN on Monday.
Be the first to receive breaking news alerts and more stories like this by subscribing to our mailing list.