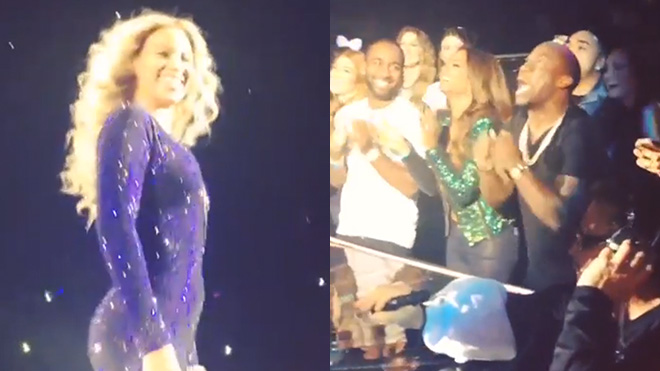 It looks like the BeyHive has a new member: Kevin Hart!
Beyonce performed in concert at Staples Center in Los Angeles last night for her "Mrs. Carter Show" World Tour. And during the part of the show where she sings on the "BeyHive" stage in the middle of the crowd, the actor/comedian completely lost his shit like a 12-year-old girl at a Justin Bieber concert.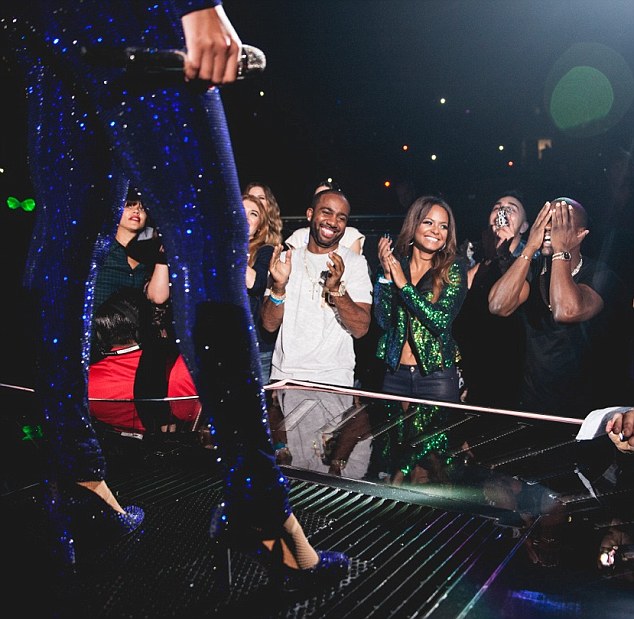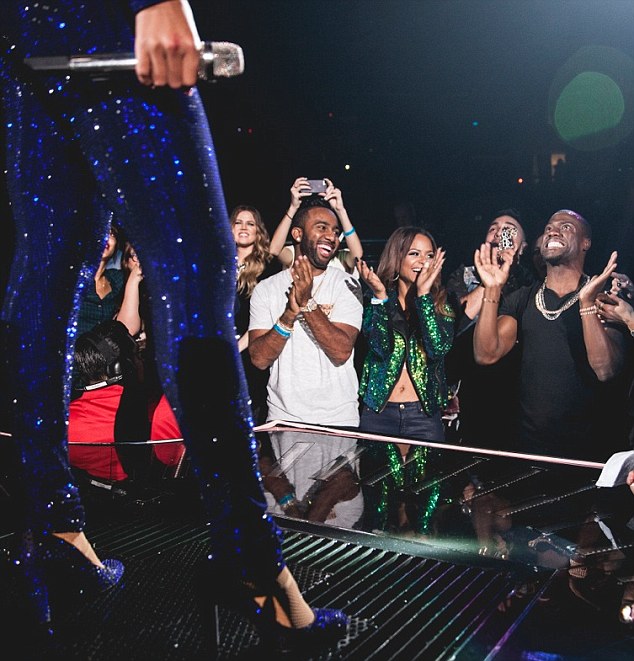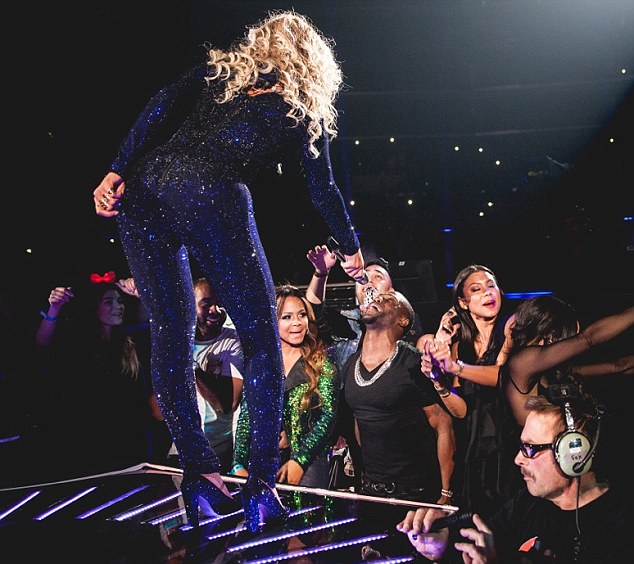 His antics apparently caught Bey's attention too, because not only did she give him the mic for a quick moment, but she also tossed a towel his way, which made him stan out even more.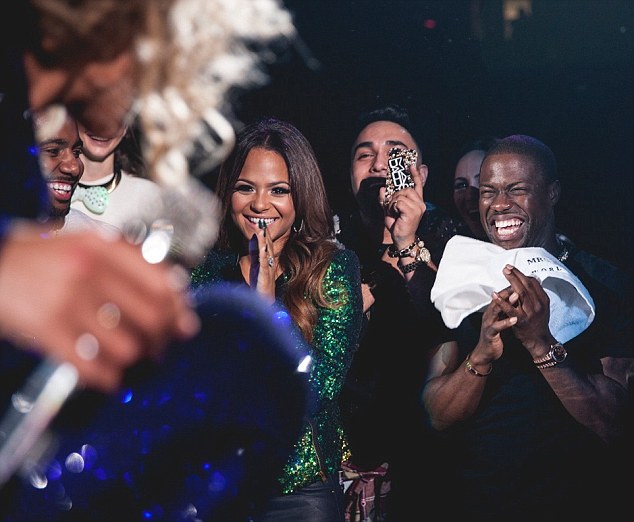 Christina Milian and her fiance Jas Prince, as well as Khloe Kardashian and Kris Jenner, were also spotted in the crowd tripping out at Kevin Hart being Kevin Hart. According to Vibe, Wiz Khalifa and Amber Rose were there too.
This morning, after catching his breath from all that excitement (and getting a good night's sleep, of course), Kevin tweeted:
Beyonce is Pound 4 Pound the best performer in the business,she put on a phenomenal show last night! She threw me a towel & I fainted lmao

— Kevin Hart (@KevinHart4real) December 4, 2013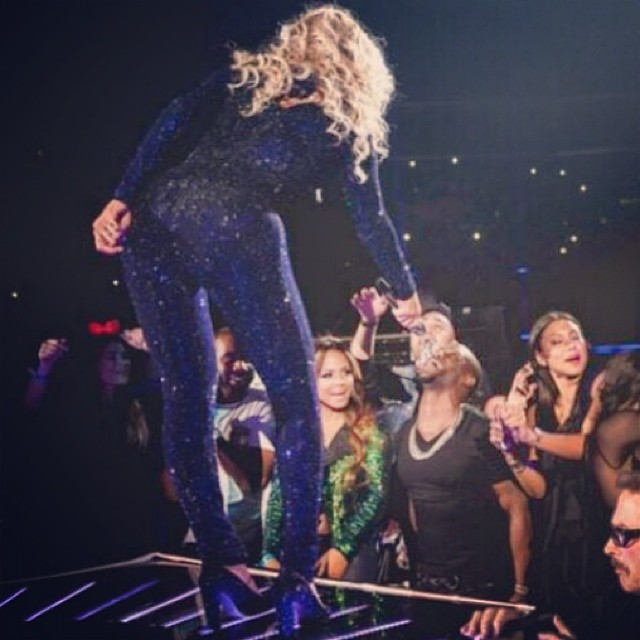 That moment when you realize that you know the words to all of Beyonce's songs…. #iFainted #iWasInTheBeeHiv… http://t.co/cyHD9SMP9i

— Kevin Hart (@KevinHart4real) December 4, 2013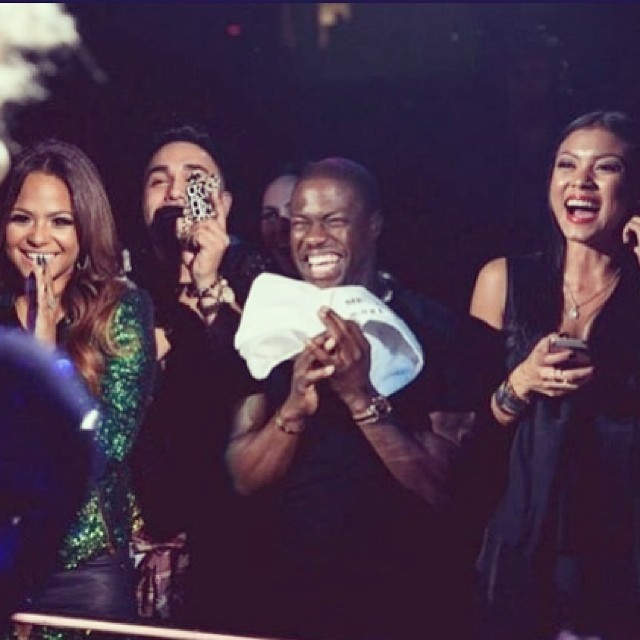 This is the face that THUGS make when they catch Beyonce's towel at her concert ???????????????? #DblockNi$$a… http://t.co/zKY8NAo2C2

— Kevin Hart (@KevinHart4real) December 4, 2013
And here's a bonus video from Christina Milian's Instagram account of Kevin Hart screaming as Beyonce descends on the stage:
"She flew over like tinker bell!!"
LOL…this guy is a straight up CLOWN!
[H/T: Necole Bitchie]
Be the first to receive breaking news alerts and more stories like this by subscribing to our mailing list.