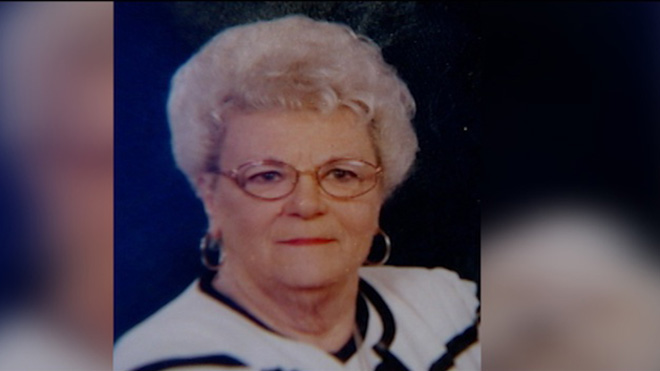 Dorothy Hendrix is the definition of a gangster grandma!
The 76-year-old woman was killed last weekend in a shootout with a gang of three people (two men and one woman) who attempted to rob the Anderson, South Carolina native at her home.
Hendrix was shot twice before gaining the strength to shoot at least one of the men involved in the altercation. Police said when they arrived on the scene, they found Hendrix dead near her carport.
"She fought. She was a fighter. She shot him," Dorothy's brother Ronnie Lollis said, according to WYFF 4.
The other two suspects fled the scene in a vehicle, which was later found abandoned. All three have since been arrested and charged with murder.
After being robbed outside her home in 2011, Ms. Hendrix, who was known as "Dot" to her friends and volunteered at a local bingo club, had applied for a carry and conceal weapon license and learned to shoot a firearm so that she could protect herself.
Lollis said he's feared for his sister's life ever since.
"She had been robbed right here at her house, coming out of her house. That's what made her get her gun. I don't understand why she wanted to keep coming back. I know home's home," Lollis said.
Police believe Hendrix was "specifically targeted" because of her connection to the bingo club, and the suspects likely assumed that she had a large sum of money on her at the time of the attempted robbery.
Anderson County deputies say they executed a search warrant at Dorothy Hendrix's workplace. They confiscated 15 illegal gambling machines from 3454 Cinema Center in Anderson Tuesday afternoon.

Family members tell deputies that Hendrix, who was killed in an exchange of gunfire at her home on Rayben Lane, was involved in the day-to-day operations at the business and often returned home in the early morning house with large sums of money.

Investigator said the shooting happened during an apparent armed robbery, which they believe stemmed from the money she brought home from the business.

Anderson County Sheriff John Skipper said, "This was not a random act. The robbery was planned, and she was specifically targeted. The trio had knowledge that Hendrix carried large sums of money home with her at night."

Three people have been arrested in connection with this case.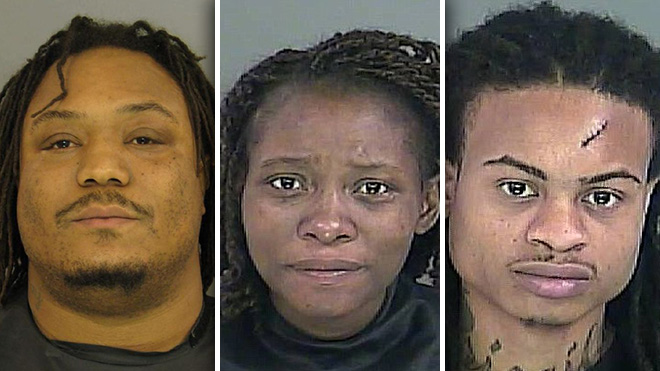 Steven Benard Hagood, 33, of Anderson, who was wounded during the shootout, is charged with murder and possession of a firearm be a convicted felon.

Tereba Racquel Geer, 26, is charged with murder. She is being held at the Anderson County Detention Center.

Bradacious Terrell Galloway, 23, is charged with murder.

Hagood is under guard at AnMed Hospital recovering from his wounds. He was also served with a Family Court bench warrant for child support in the amount of nearly $80,000.
This saddens our heart to see an elderly person killed over nonsense … but at least Dorothy was able to take one of those punk scums of the Earth down!
R.I.P. Dorothy Hendrix…
Be the first to receive breaking news alerts and more stories like this by subscribing to our mailing list.