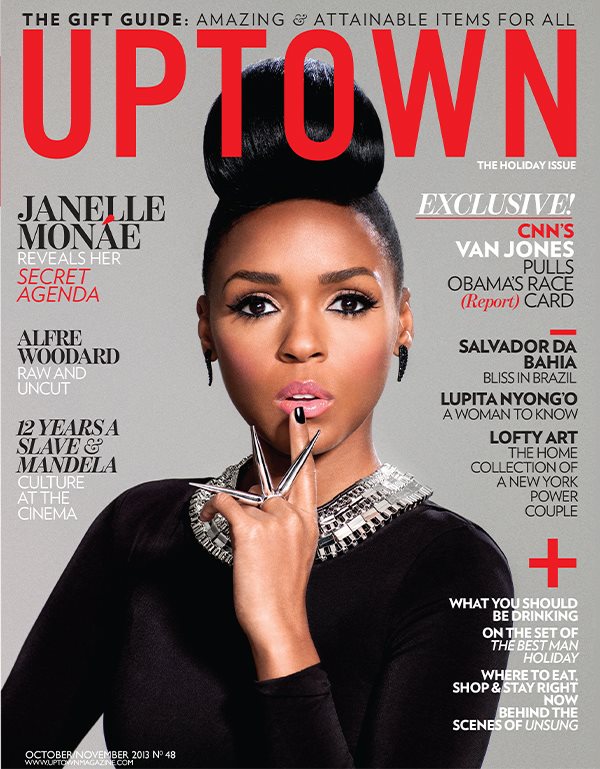 Gracing the cover of the holiday issue of UPTOWN magazine, Janelle Monáe talks about life underneath her uniform, what people get wrong about her, and she also acknowledges that her lyrics do fly over people's heads sometimes.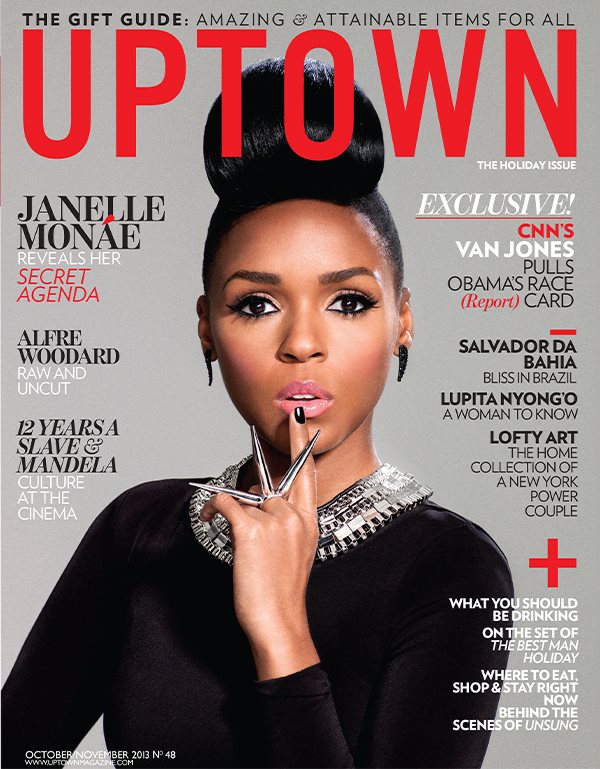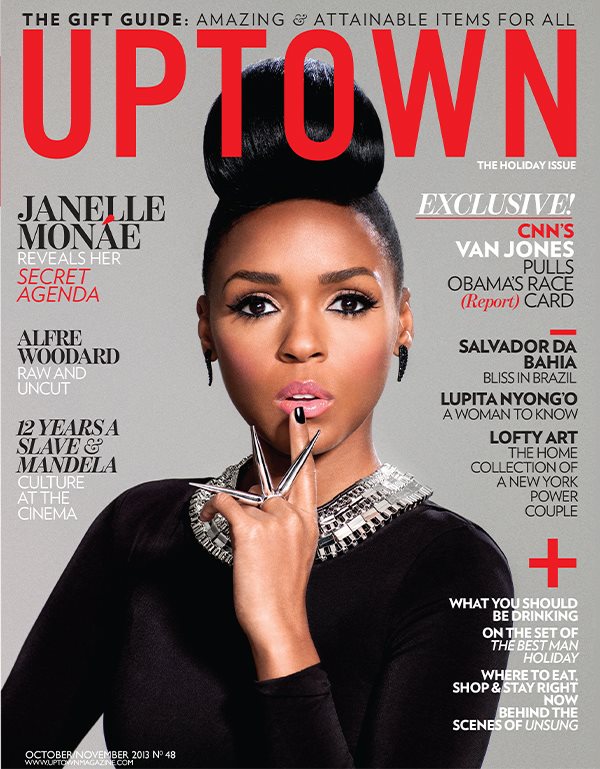 On record sales: "When you release your first album, record sales are important. But now, I don't really care. I feel like this music is from God and I am the pastor that does not need a mega-church. I am fine with my 200-seat church, as long as the people that need it come and get inspired. I know what I could do to be amongst the popular crowd."
On the biggest misconception about her: "People think I am so straitlaced and buttoned up. There is a lot of life underneath this tuxedo. I like to have fun. I enjoy practical jokes. I enjoy rolling around the mall in wheelchairs. I enjoy taking someone's baby and putting it on my hip for about two hours straight and then giving it back."
On her complicated lyrics: "I realized that I was over-complicating things at one point. I told myself, 'You don't have to do that.' I was getting the sense that I was talking over people's heads. Just like Erykah Badu sings, 'What good do your words do/If they can't understand you?'
On meeting Erykah Badu: "We met underwater. She was the Queen of the Water and I was swimming. We would perform and talk about what kind of popcorn and hotdogs we like."
On Diddy's role in her career: "He is the ambassador and protector of the jam. He makes sure that our ideas get out into the world. He is not involved creatively. He is the spokesperson for corporations when it's time to talk business. When we don't want to have conversations with suits, he goes in and slaps people for us. He is our highest professional slapper. He slaps anyone that tries to mess up the jam."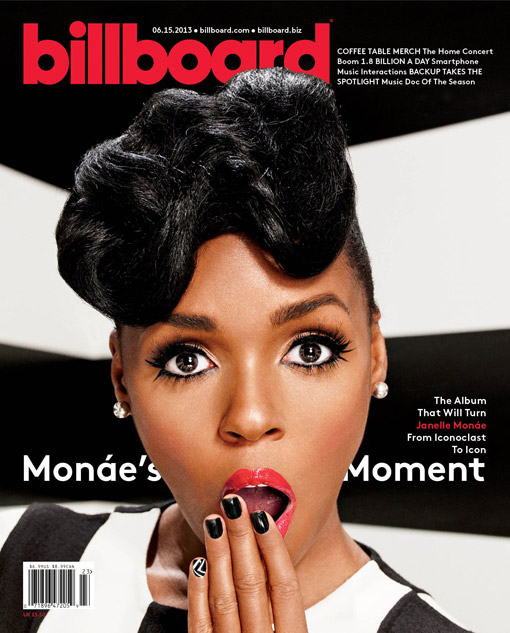 In other Janelle Monáe news, she was recently named Billboard's 2013 Rising Star. In a statement, Billboard editorial director Bill Werde said:
"From her distinctive style to her unexpected collaborations, Janelle is truly carving her own path in this industry. We are thrilled to celebrate her talents as this year's Rising Star and look forward to seeing what she does next."
On the honor, Janelle Monáe said:
"Being recognized for your hard work and passion is always humbling and encouraging. I feel honored Billboard has taken note of my journey in the music industry thus far. I hope by receiving this award I'm encouraging aspiring acts to stay true to their own artistic visions and never give up."
Be the first to receive breaking news alerts and more stories like this by subscribing to our mailing list.