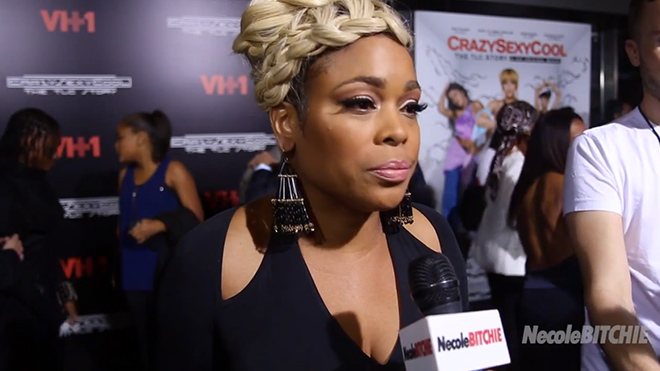 Lord knows I love me some Pebbles, but everyone knows she did the ladies of TLC dirty. You know, allegedly and all that.
In any event, Pebbles hopped on Twitter the other day and declared that she has her lawyers ready to sue over the looming TLC movie set to air on VH1 next week.
When asked about her comments T-Boz said in response to NecoleBitchie.com:
I don't really care about that. I love Perri [Pebbles]. She did a lot for us. She really helped me figure out who T-Boz was to really tap into my talent. There's a lot of things she did do for us, but at the same [time], you're never going to agree. We can respectfully agree to disagree, but I'm not slandering you. You can't tell me my perception of you and how I felt about what you said or did to me. That's not slander. That's called telling the truth, boo.[…]I can see her tomorrow and give her a hug and a kiss. I don't hold grudges. I'm over that. I'm too old for that.
Oop, there it is.
WATCH THE CLIP AT THE TOP
Be the first to receive breaking news alerts and more stories like this by subscribing to our mailing list.