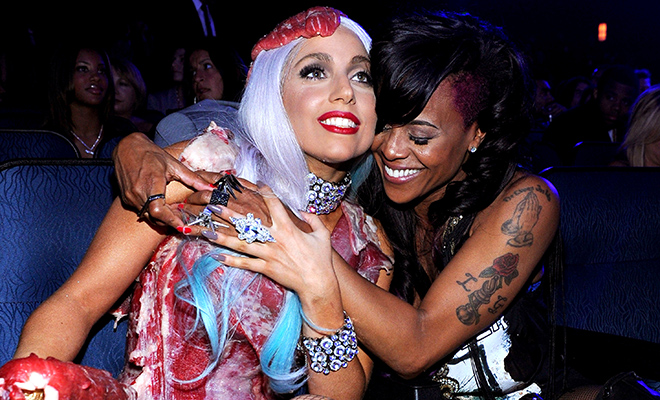 Lady Gaga's old choreographer and Ms. Boom Kack herself, Laurieann Gibson, stopped by Australia's "Mornings" to talk about her big career and her most publicized former employer, Lady Gaga.
Laurieann was sweet in her praise of Gaga, though she did note that she had "limited rhythmic ability" and was "rhythmically challenged." No one should be surprised by this.
Love you, Stefani, but girl, you do often give jazz hands and awkward girl bops all the time.
Laurieann also shared her thoughts with other artists she's worked with, including Katy Perry. Whew, Katy Perry is a beauty and knows how to craft a great pop song. That said, she can't dance worth a single damn either.
Laurieann didn't mention Nicki Minaj, but they've worked together extensively, too. Some people fault Nicki for being a Caribbean girl who can't really dutty wine, but she's come a long, long way. She used to have the saddest body roll in all of the diaspora. And now, look at her, she can at least earn a good tip at the Player's Club if times ever got that hard.
Laurieann is a miracle worker. Maybe she needs to work with Britney Spears and Rihanna. Or you know, Miley Cyrus, aka Our Lady of Bad Twerk.
In any event, check out the clip below:
Be the first to receive breaking news alerts and more stories like this by subscribing to our mailing list.