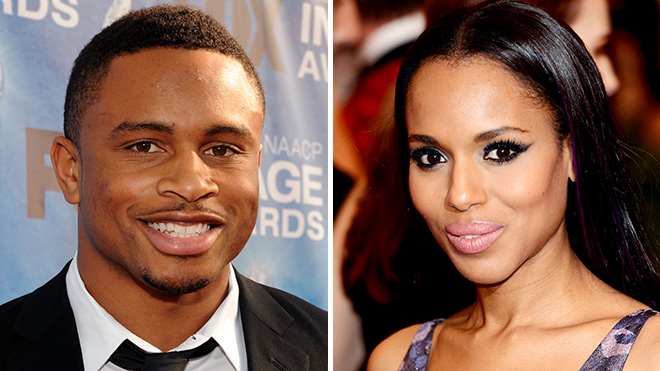 Kerry Washington doesn't like to talk about her personal life, but the 36-year-old actress found herself prodded about her secret wedding during a recent panel discussion.
On why she chose not to tell her personal business to the public — i.e. her wedding to San Francisco 49ers cornerback Nnamdi Asomugha — she said, "I hate keeping secrets; that is the worst thing for me, because I always want to talk about it. I am really private about my personal life."
She does like to talk about her work, though.
On her process, Kerry explained: "I try to be really naked emotionally in my work, and I am not holding back at all when it comes to my work. I am giving all that I can in my work….So my work belongs to everyone—because that's the choice I made—and my life belongs to me."
She talked a little more in her new ESSENCE cover story (excerpts courtesy of USA Today):
On faith and relationships: "I believe in surrendering my life over to my Creator. I feel as if my relationship with God is the most important thing in my life. If I can get that relationship right, it helps me to understand how to negotiate every other relationship."
On passionate Scandal fans: "We are in people's homes. People are sitting on their couches and they're in a relationship with us. So when people come up to me, they're saying, 'What are you going to do next week?' and 'What are you going to say?' and 'What are you going to wear?' They're in a relationship in an ongoing way."
On her initial meeting with Shonda Rhimes: "I was like, 'I love this woman. And I love this material and I want to do this.' "
P.S. Kerry is officially on baby bump watch.
Be the first to receive breaking news alerts and more stories like this by subscribing to our mailing list.